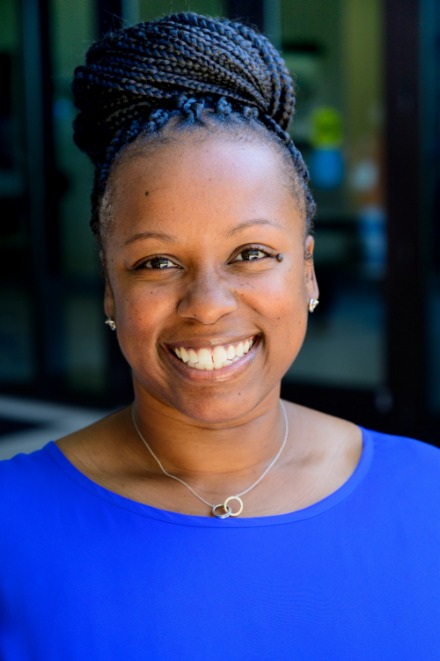 Khalilah Louis Caines, LCSW is earning her Ph.D. in Public Affairs within the social work track and has recently been awarded $5,000 for a 2022-2023 Dissertation Fellowship from the Florida Institute for Child Welfare (FICW). This institute is dedicated to "research and scholarship that promotes and improves the safety, permanency and well-being outcomes for children and families in the Florida child welfare system."
Caines' dissertation is titled, "It Takes a Village: An Examination of Educational Enrollment Among Transition-Aged Youth in Foster Care" and will analyze data from the Department of Children and Families (DCF), Department of Education, and the U.S. Census Bureau, using the social development model as a framework.
Her research will identify community risks (e.g., crime, unemployment, etc.) and protective factors (e.g., recreational facilities, mentoring/life skills training, etc.) within Florida counties that may be associated with the percentage of youth in foster care who are enrolled in an educational institution when they turn 18 years old. Findings from Caines' study will be used to provide intervention strategies to Florida's DCF, and other child welfare administrators and community leaders to implement.
"There is all this great research available through FICW related to child welfare; it was one of my motivations for pursuing a doctoral degree. Case managers, child welfare administrators, and other social workers are overwhelmed, my goal is to put this research in their hands and make it applicable to the clients and the communities they serve," said Caines.
Caines is a licensed clinical social worker who spent many years working with children and older youth in the foster care system as a child welfare case manager, adoption recruiter, trainer and therapist. She became an educational affiliate with FICW in 2016 and has since served in various workgroups and trainings with DCF for child welfare practitioners.
Along with pursuing her doctoral degree, Caines is currently working at Saint Leo University as an instructor and field director for MSW students. Her dissertation is being chaired by UCF School of Social Work Associate Professor Julie Steen. "The social work faculty I have worked with on this journey have really been phenomenal. As a practitioner, I was intimidated about the doctoral process, but Drs. Julie Steen and Kim Anderson have been very supportive in helping me find ways for my research to be used by practicing social workers," said Caines.
After completing the FICW Fellowship, Caines plans to share her research with child welfare administrators to identify policies and approaches to improve educational outcomes for youth exiting the foster care system.