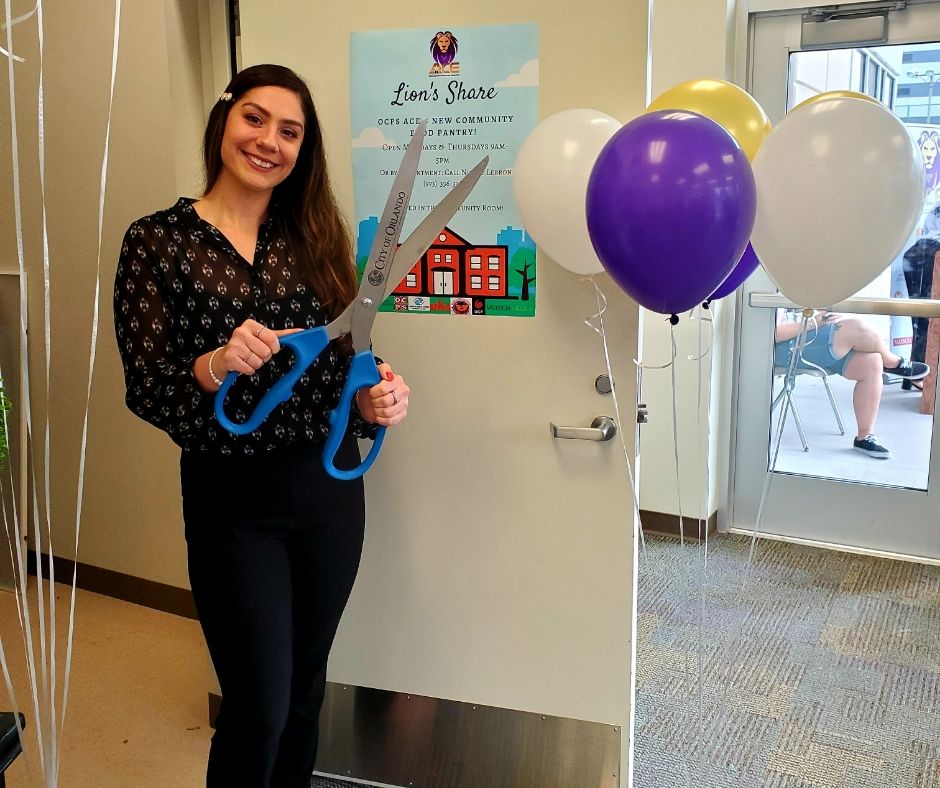 Celine Rodriguez, a social work graduate student, didn't really understand food insecurity issues until she witnessed it firsthand at the Academic Center for Excellence in Parramore during her internship.
She began asking how the issue could be resolved within the school and dedicated herself to developing a food pantry during her internship at ACE.
She started by sending out surveys and soliciting feedback on what families would like to see in the pantry, then built a partnership with Second Harvest Food Bank of Central Florida to provide food and supplies. She also started a parent committee to discuss nutrition to ensure that dietary needs were met for families.
Since starting the project in February, more than 1,000 pounds of food have gone to families in the Parramore community. An average of 40 families visit the pantry for a "free-shop," where they can take as much food as they need.
Rodriguez wanted the news of the pantry to go beyond the school walls. In February, the school hosted a grand opening, unveiling the new food pantry to the community.
"We wanted the grand opening to be a marketing tool to spread the word faster because a lot of parents still didn't know," Rodriguez said.
Field education internships, such as Rodriguez's internship at ACE, is a very important component of the social work program, said Jacqueline Withers, director of field education for the School of Social Work.
"Internships provide the opportunity for our social work students to apply theory learned in the classroom to the practice of social work while completing internships at community agencies," Withers said.
For Rodriguez, working on the pantry at ACE has been a labor of love and her way to ensure future success in the next generation.
"It feels good to know that there is one less stress that the kids don't have to worry about," she said.