UCF School of Social Work
The Master of Social Work (MSW) program prepares students for clinical social work practice with individuals, families and groups. The program is fully accredited by the Council on Social Work Education (CSWE) and ranked in the top 30 percent of social work programs by US News & World Report.
Students in the MSW program can take their courses in the campus-based track, or through an online track. All students must adhere to all school policies and to the specific expectations of each track, including field education internships. Qualifying students also have the option to be considered into the "Advanced Standing" schedule.
More information on the plans of study and requirements for each track is given in the individual track descriptions.
Our program meets the educational eligibility criteria for licensure as a Licensed Clinical Social Worker (LCSW) in the State of Florida. To learn more about licensure eligibility criteria click here.
Which program is best for you?
Simply answer the following questions below and we'll help guide you!
Earning an MSW through the campus-based track allows students to have a hands-on learning experience in the center of Orlando, Florida!
Enrolling in the online MSW track offers students flexibility with their coursework!
What is Advanced Standing?
Qualifying students, with a GPA of 3.3 in the last sixty credit hours, who have earned a Bachelor of Social Work (BSW) from a CSWE-accredited school/program within the last six years, have the option of completing an MSW in either the Campus-based Track or in the Online Track in one year (32 credit hours).
Track
Fall Priority
Fall
Spring
Summer
Online MSW
Jun 1
Nov 1
Mar 1
Online MSW, Advanced Standing Track 
Jun 1
Campus-based MSW, Advanced Standing Track
Apr 1
(International: Nov 1)
Campus-based MSW
Jan 15
Jul 1
(International: Jan 15)
Military Graduate Certificate
Jul 1
Dec 1
Apr 1
Get Your Degree in Orlando
Orlando, Florida is one of the fastest growing cities in America. Its diverse population contributes to a wide array of culture and experiences – from beaches, to cuisine, to theme parks, Orlando has something for everyone. Students in the MSW program benefit from the variety of services and partnerships established in the city through internships and community service.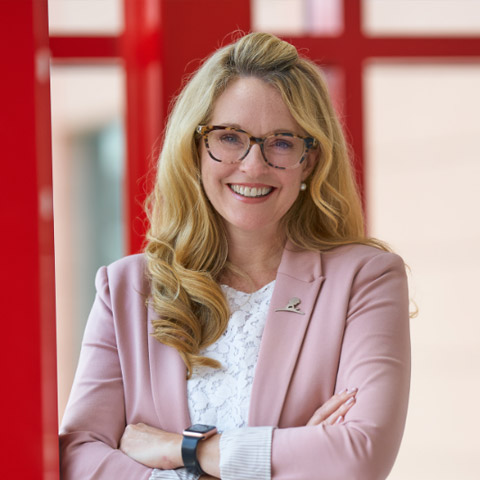 Student Spotlight
Helping clients deal with illness and the grief that may follow is part of a social worker's professional career. Maintaining a sense of hope and compassion throughout that can be difficult. UCF Social Work alumna Erica Sirrine, '00 MSW, perfectly balances those needs in her role as the director of social work at St. Jude Children's Research Hospital. At St. Jude, Sirrine leads more than 30 social workers at its Tennessee facility and works directly with clients, while simultaneously strengthening St. Jude as a national and international leader in children's healthcare social work. Read More…
Get Your MSW Online!
The online Master of Social Work at UCF is a convenient solution for those looking to earn their degrees through distance education. We offer 7-week terms in which students focus on only one asynchronous course at a time.
The UCF School of Social Work MSW Program prepares generalist and advanced clinical social work students to become practitioners who promote optimal well-being, human rights, and social and economic justice. The school focuses on social change from a regional and global perspective with individuals, families, groups and communities in diverse practice settings through research informed practice.
The MSW program strives to educate students to become successful practitioners in the field of clinical social work. To that end, the National Association of Social Workers (NASW) Code of Ethics is re-enforced throughout the academic curriculum. Students who violate the NASW Code of Ethics may be subject to academic sanctions or dismissed from the program.
Aging/Geriatric Social Worker
Child Welfare Caseworker
Clinical Social Worker
Human Resources Social Worker
Foster Care/Adoptions
Hospice Social Worker
Hospital Social Worker
Medical Social Worker
Nursing Home Social Worker
Psychiatric Social Worker
Rehabilitative Social Worker
School Social Worker
Substance Abuse Counselor
Veterans Administration Social Worker
and many more!
Internship Experience / Field Training
Our MSW programs offers students hands-on learning experiences through in-person internships in a variety of settings.
Hospitals: Clinical interns provide discharge planning and help patients/families adjust to the impact of illness
Hospice: Clinical interns meet with patients and families in their homes or residential facility to provide support in adjusting to a terminal illness
Schools: Clinical interns complete biopsychosocial evaluations and work with students and families about issues such as anger management, stress, self-esteem
Veterans Administration: Clinical interns work with veterans and their families regarding homelessness, elderly residents in the nursing home and medical clinics
Inpatient psychiatric facilities: Clinical interns complete biopsychosocial evaluations, conduct groups and assist with discharge planning
Community mental health: Clinical interns work on inpatient and outpatient units to provide psychosocial services
Below is a sampling of where some of our graduates are working and making an impact.
Central Florida Behavioral Hospital
Orlando Health
Orange/Seminole County Public Schools
Embrace Families
Devereux Mobile Crisis Services/Sheriff's Program
AdventHealth
Boys & Girls Clubs of America
United Way
Homeless Coalition
Children's Advocacy Center
Salvation Army
Jewish Family Services
…and many more!
This group meets every Wednesday except when the campus is closed. NA is a non-profit fellowship of men and women for whom drugs have become a major problem. We meet regularly to help each other live drug-free. There are no…
This group meets every Wednesday except when the campus is closed. NA is a non-profit fellowship of men and women for whom drugs have become a major problem. We meet regularly to help each other live drug-free. There are no…
This group meets every Wednesday except when the campus is closed. NA is a non-profit fellowship of men and women for whom drugs have become a major problem. We meet regularly to help each other live drug-free. There are no…
This group meets every Wednesday except when the campus is closed. NA is a non-profit fellowship of men and women for whom drugs have become a major problem. We meet regularly to help each other live drug-free. There are no…
Master of Social Work Student Association (MSWSA):
The MSW Student Association (MSWSA) is comprised of all admitted MSW students. The MSWSA provides a forum for graduate students to work with their peers, organize community projects, develop supportive relationships, communicate with faculty and other leadership, and promote collective social work professional interests
Officers are selected by students and the MSWSA meetings are held once a month. For more information contact [email protected].
Phi Alpha Social Work Honor Society/Nu Pi Chapter:
The Nu Pi Chapter of the Phi Alpha National Social Work Honor Society was established at UCF in the fall of 2006. Its mission is to recognize and promote scholastic achievement among students and faculty in the undergraduate or graduate Social Work program at the University of Central Florida.
Our MSW students participate in a variety of community outreach initiatives, including interprofessional education events, community care, and lobbying activities. *Statistics from 2019-2020 academic year
117,000+ MSW student community volunteer hours
12 MSW community outreach events
55 MSW students participated in Legislative Education and Advocacy Days at the state capitol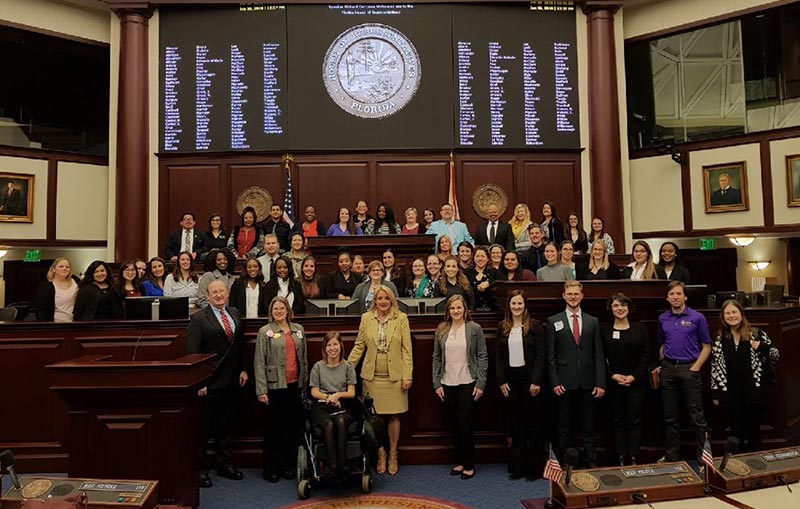 Learn With Other Clinicians
The MSW Campus-based Track offers students the opportunity to learn with their peers through interprofessional education program events. Social work students work alongside UCF medicine, nursing, physical therapy, counseling education, and communications sciences and disorders, and UF pharmacy peers to determine how to collaboratively help clients through simulated and non-simulated interactions.
IPE is collaborative, real-world experience of how social work students can become professionals!
Each year, the School of Social Work awards promising MSW Campus-based students with a $10,000 fellowship for tuition and fees for the first-year students in the 2 year full–time track. All applicants must have a 3.5 or better GPA to apply. Applications open at the beginning of each spring term.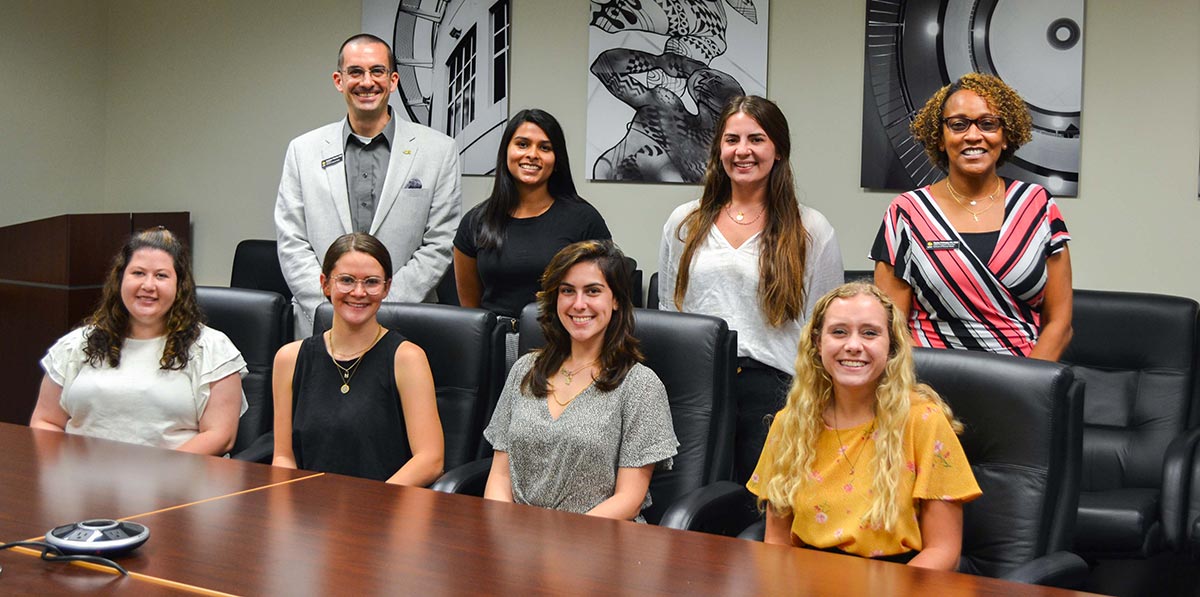 Meet your Admission Specialists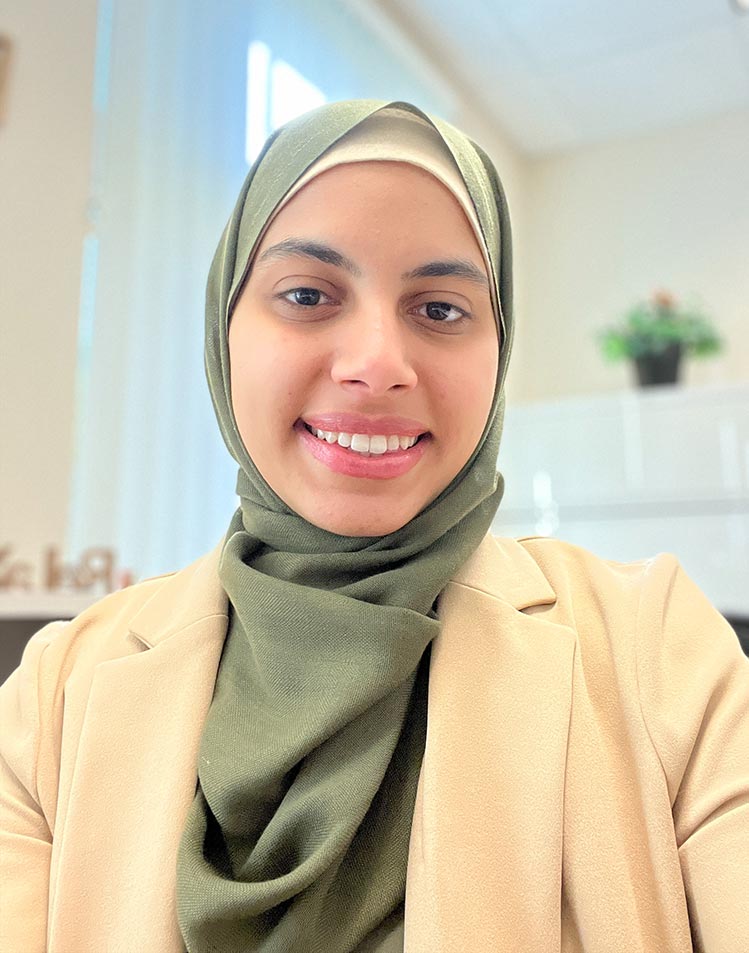 MSW Admissions Specialist I
Social Work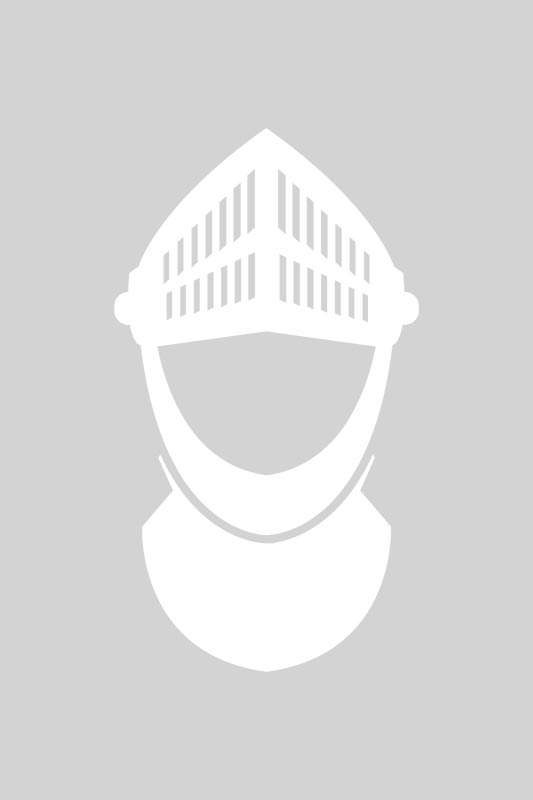 Admissions Specialist I
Social Work
Still Have Admissions Questions?
Contact an Admissions Specialist with questions relating to how to apply and other program track specifics.