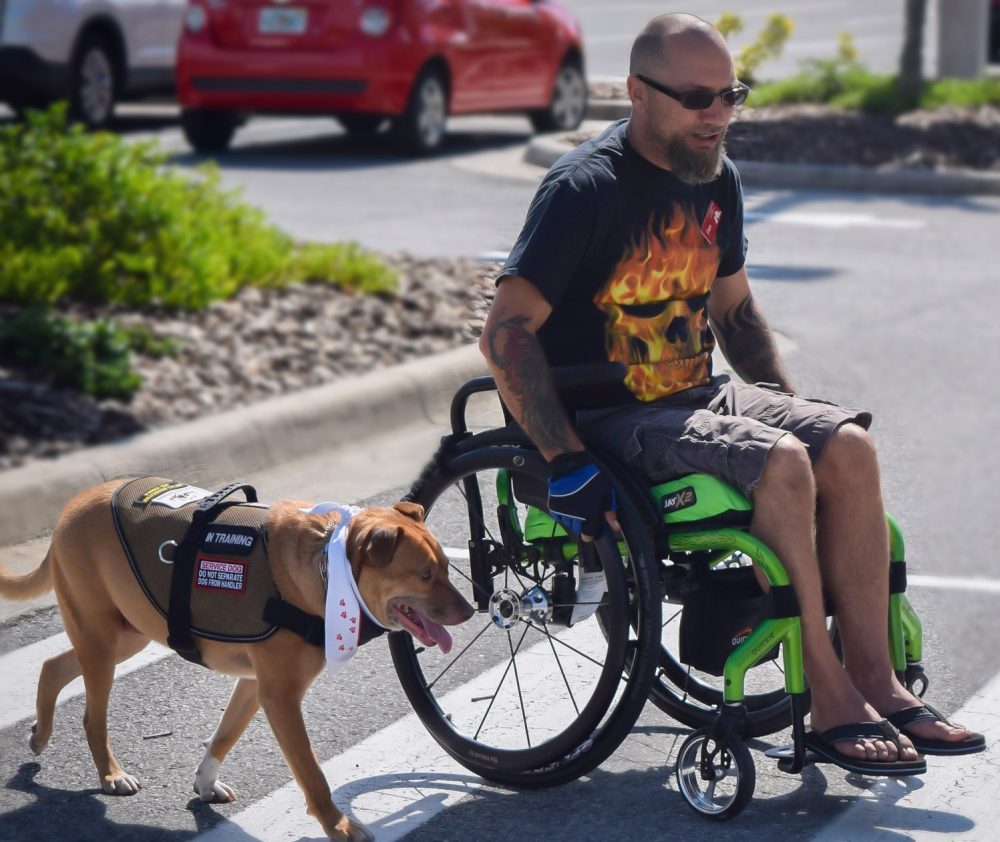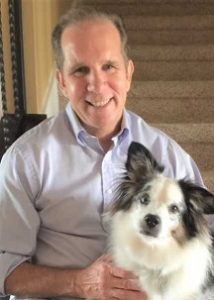 James Whitworth, associate professor in the School of Social Work, has devoted his career to helping veterans suffering from post-traumatic stress disorder.  Before coming to UCF, Whitworth served as a clinical social worker and mental health officer in the US Air Force for 21 years. He is intimately aware of the challenges veterans face.
Veterans have a multitude of mental health needs—from depression and anxiety, to PTSD, traumatic brain injury, or sexual trauma. Often, challenges in access to care, or perceived stigma of asking for help, can interfere with veterans getting the mental health care they need.
So when Whitworth heard about a program that was pairing veterans with service dogs in-training to help with the symptoms of PTSD and depression, he thought it was a novel idea and formulated a research study to examine the efficacy of the program. He has been awarded a research grant by the Department of Defense Wounded Warrior Service Dog Program to investigate "dog therapy" programs for veterans. He is also assisting USF researchers in evaluating similar programs for the Florida Department of Veterans Affairs. The programs show initial positive results for veterans. Tracy Wharton in the School of Social Work is also collaborating with this research.
"We are building the research that assesses the health outcomes of participants in this program, which will hopefully lead to more financial support so the programs can help more veterans," Whitworth said.
Through another "dog therapy" project, Whitworth investigated a service dog training program- where dogs are paired with veterans and trained by the veterans through a series of classes over a 19-week period. The study showed "statistically significant improvement" in all 12 symptoms examined, which included things like hypervigilance (always on alert for potential threats), depression, stress, anxiety and anger.
While any dog-lover can testify to the positive impact that having a canine companion brings, Whitworth links the success of the program to the responsibilities that come with training a service dog.
"Having a service dog forces the veteran to focus on something else and be more present in the moment," he said.
And though the service dog training program may be just the "distraction" veterans need, Whitworth is staying focused on his research because he knows the key to growing these types of programs is scientific evidence.
"I'm hoping we understand more of the value and benefits of these service dogs. And with better understanding comes better support for the veterans, and that's the end goal."