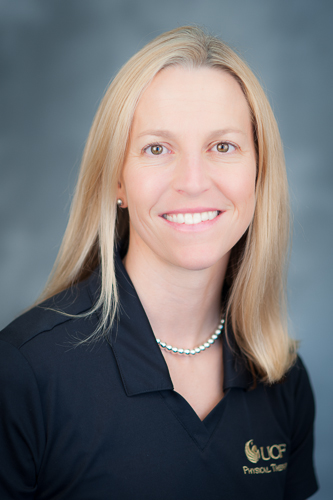 Carey Rothschild, a faculty member in the Division of Physical Therapy, has been appointed to the American Board of Physical Therapy Specialties (ABPTS). Her four-year term will commence Jan. 1, 2022 and continue through Dec. 31, 2025.
The ABPTS is the governing body for the APTA Specialist Certification Program. The 12-member board comprises nine board-certified physical therapy specialists representing the 10 different specialty areas, a public representative, a consumer representative, and a tests and measurements representatives. As of June 2020, there have been over 30,000 physical therapists certified as clinical specialists. Rothschild will serve as the representative from the sports specialization as a Board-Certified Clinical Specialist in Sports Physical Therapy that governs the functions for specialization of current and future specialists in all areas.
"Through the appointment to this national board, Dr. Rothschild will have the opportunity to advance the practice of physical therapy through the governance of specialty certifications – the highest-quality clinical designation in the profession," says Patrick Pabian, director of the UCF Physical Therapy Program. "Her leadership will ensure future PTs earning specialty designations are best positioned to provide the highest quality clinical services in these areas of advanced practice."
Rothschild is board-certified as a clinical specialist in both Orthopaedic and Sports Physical Therapy. She has served on the Specialty Council for Sports Physical therapy with the ABPTS over the last four years, where she most recently has served in a leadership capacity as the council chair.
"Rothschild is a recognized expert in her field," says Jeffrey Stout, founding director for the School of Kinesiology and Physical Therapy. "Through her history working with previous specialty councils, her clinical expertise, and academic background, she will benefit the board and those seeking this distinguishing credential."