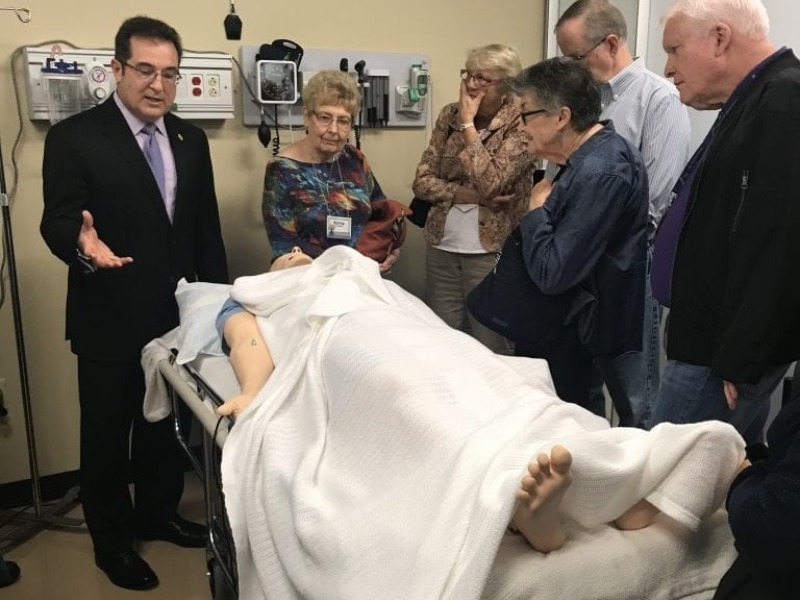 Need an extra $1,000 for school? If so, UCF's Learning Institute for Elders might be able to help. The nonprofit organization established a new scholarship for undergraduate student researchers working with faculty on research that benefits the elderly.
LIFE at UCF helps enrich the lives of older adults in Central Florida through a wide variety of lectures and experiences that help to redefine what it means to be "older" and how to continue enjoying life. LIFE's nearly 800 members participate in and help fund gerontology-related research projects at UCF.
Paulina Abad Venegas from the Rosen College of Hospitality Management received a LIFE scholarship last year for her work with Yun Ying Susan Zhong's "Intergenerational Farm-Table Project," where students exemplified an age-diverse workforce through their intergenerational project working with Seniors First to grow produce.
"It would be great to have a student researcher from the College of Health Professions and Sciences represented in the LIFE pantheon of researchers," says Richard Sloane, a former UCF employee now on LIFE's Board of Directors. "We look forward to helping our inquisitive students achieve their educational goals."
Students can apply for the scholarship in A2O by April 26, 2021.