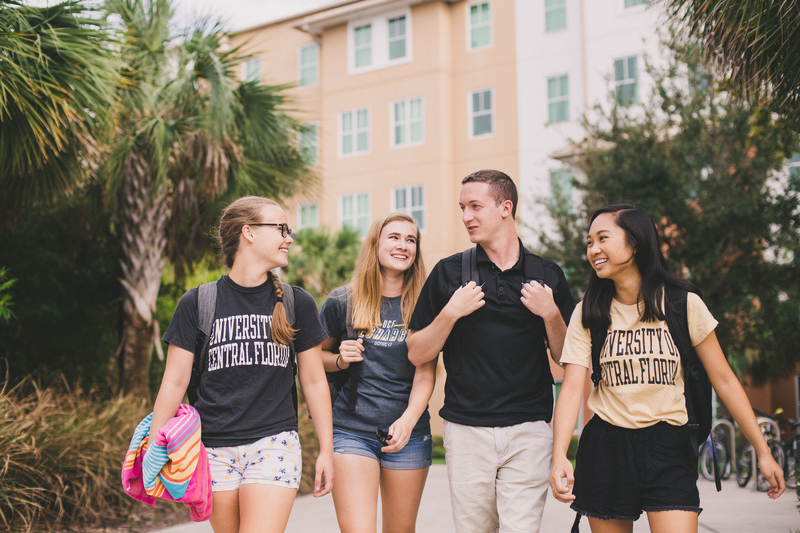 Over the Fall 2022 semester, the College of Health Professions and Sciences (CHPS) awarded scholarships totaling $53,900 to support students with their academic success. Each scholarship is made possible through philanthropic funding from faculty, staff and community partners to enrich a student's learning experience and help unleash the potential of Knights.
Below are some of the scholarships that were awarded. To learn more about other awards available, students can access UCF's Access to Opportunities (A2O) portal. Students may apply for CHPS scholarships each spring semester.
Invincible Knights Award – 15 awarded
The Invincible Knights Award was created in 2020 to honor students who demonstrate stoic determination, tenacity of purpose, grit, bravery, resilience and hardiness to triumph over difficult circumstances and Charge On! toward a better future. The funds for this award are supported through the CHPS Dean's Excellence Fund.
College Scholarships – 21 awarded
The College of Health Professions and Sciences awarded scholarships for outstanding undergraduate and graduate students who demonstrated engagement and contribution to their discipline and the community. There are many scholarships within each CHPS department that are allotted for students based on their chosen majors.
Providing Autism Links and Support (PALS) Scholarship – 1 awarded
The UCF Center for Autism and Related Disabilities receives support through a nonprofit organization called PALS which was established by parents of children who have autism spectrum disorder (ASD). The scholarship provides aid for Knights with ASD. Endowed in 2021, the PALS scholarship helps support a more inclusive student population.
LIFE at UCF, Disability Aging and Technology Scholarship – 1 awarded
The UCF Learning Institute for Elders (LIFE) helps enrich the lives of older adults in Central Florida. Their Disability Aging and Technology scholarship provides aid to undergraduate student researchers working with faculty on research that benefits the elderly.
Philanthropists interested in making an impact by donating to these, or other scholarships can give to CHPS at this link.