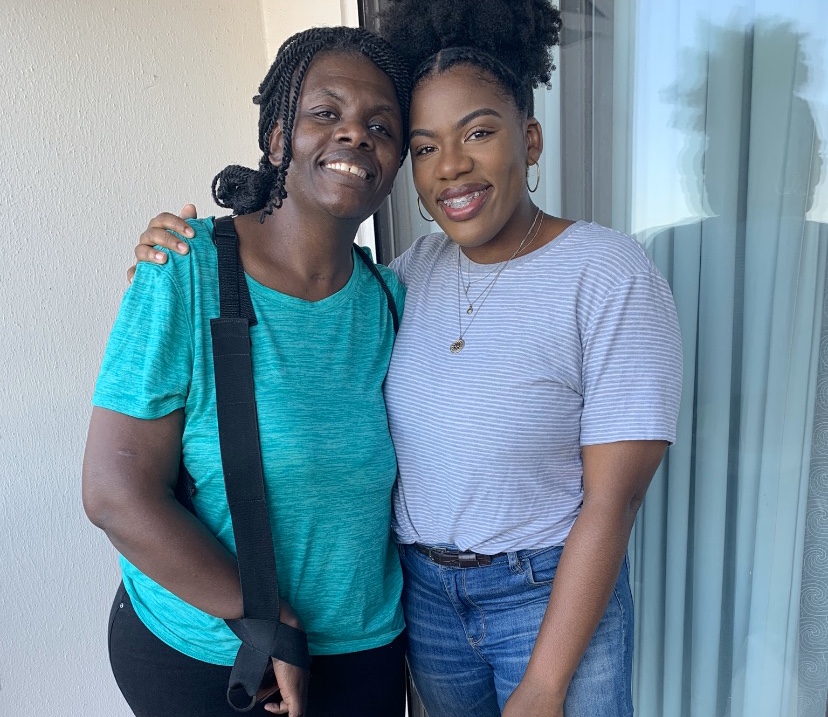 As a child, Jazmin Houston always wanted to work in the medical field. She originally wanted to be a pediatrician. But a life-changing event opened her eyes to the impact that speech-language pathologists have on their patients, and that experience changed her career goal.  
In 2010, her mother experienced a stroke and lost all modalities to function in daily life. This necessitated Houston to become her mother's primary caregiver at 11 years old – an experience that she described as one of the hardest experiences of her life. 
"I was still a kid, so I had yet to experience anything that traumatic," says Houston. "Taking care of her was like how you would take care of a newborn baby with how fragile she was mentally and physically." 
Although her older sister and extended family helped, Houston took care of helping her mother get dressed, bathing her, and tending to her mother's other needs every day after school.  
One of the most devastating effects of the stroke was her mother's loss of her communication abilities. Instead of participating in after-school activities, she worked with her mother and a speech-language pathologist, practicing with the skills and communication techniques recommended by the therapist.  
These skills made communication for her mother a possibility and a reality. This helped Houston feel close to her mother again and further fueled her to keep trying. 
"I had never heard of a speech-language pathologist before, until my mother's stroke," Houston says. "There were so many moments of depression in her life and so many things that she went through and the SLPs gave her the ability to communicate her feelings and giving her ways to communicate her wants and not for those wants to be anticipated as much by us." 
Houston, who will graduate from the master's program in the School of Communication Sciences and Disorders, says that she wants to work with minorities and advocate for better clinics and services for people with aphasia, which is the loss of language due to brain damage, in low-income communities.   
"It's a call to action for me to open up these places," says Houston. "If I didn't have my family and having people and resources helping us, I don't know where I would be, or where my mother would be in her journey."