For the past four years, graduate clinicians in the School of Communication Sciences and Disorders have been hosting playgroups that are not only fun for the babies, but also help young mothers provide a head start on infusing early language skills in their child.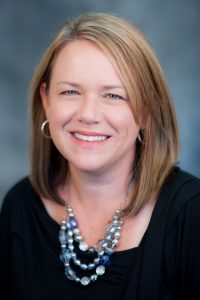 Thanks to a partnership with UCP BETA Teen Parent Program, Jacqueline Towson, assistant professor and graduate program director in the school, has facilitated these groups, which also incorporate research that helps advance the field.
"It is critical for language development to begin as soon as possible in a child's life," Towson says. "One of the best ways is through the simple, joyful interactions of play."
UCP of Central Florida is a charter school with eight campuses in the Orlando area. The BETA program supports teen mothers, pregnant teens and their families to unlock their potential through a variety of education and support services.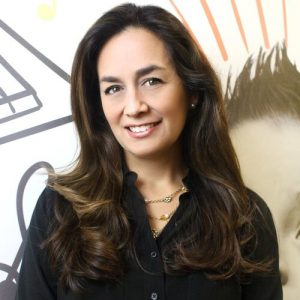 "We are so grateful to Dr. Towson and to the graduate students in the School of Communication Sciences and Disorders," says Wendy Thomson, director of family and child support services for UCP. "They have been working closely with the BETA teens to meet their educational goals and to be models of success and empowerment for their babies."
Each playgroup offers a different experience for the babies and a new skill for the moms. And though it may look like play to most people, there is important work going on.
Towson's research focus is on building the capacity of individuals who work with young children with language impairments and those at-risk for these challenges. She is currently a co-PI in the third year of a five-year interdisciplinary personnel preparation project, "Preparing Special Education Teachers and Speech-Language Practitioners in Autism Spectrum Disorders," which is affiliated with the Early Language & Literacy Intervention & Education Lab.
At the BETA Center, the graduate clinicians develop a different lesson plan for moms and babies, focusing on joint attention, language development, book time, and music time. The playgroup format provides a safe, nurturing environment for the moms and their babies. In addition to playing with and teaching their children, the moms are also learning from each other.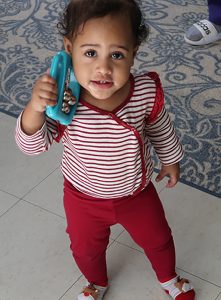 "This is the best part of our week," Towson says. She and the graduate clinicians meet with the mothers and their children in an activity room at BETA Center. There are chairs available, but most of the participants sit on the floor; the babies stay close to their mothers, but occasionally, one wanders over to one of the graduate clinicians who reaches out for a hug.
Thompson says that one reason the playgroups and the partnership with UCF has been so successful is that the graduate clinicians are close in age to the teen parents.
"These young mothers are learning so many skills from people who are about their same age," Thomson says. "It's almost like having a big sister around."
"Not only does this partnership give UCF students the chance to practice their skills and apply them practically," Thomson says, "But our clients are also learning the skills to become better parents through reading and discovering new ways to bond with their children."