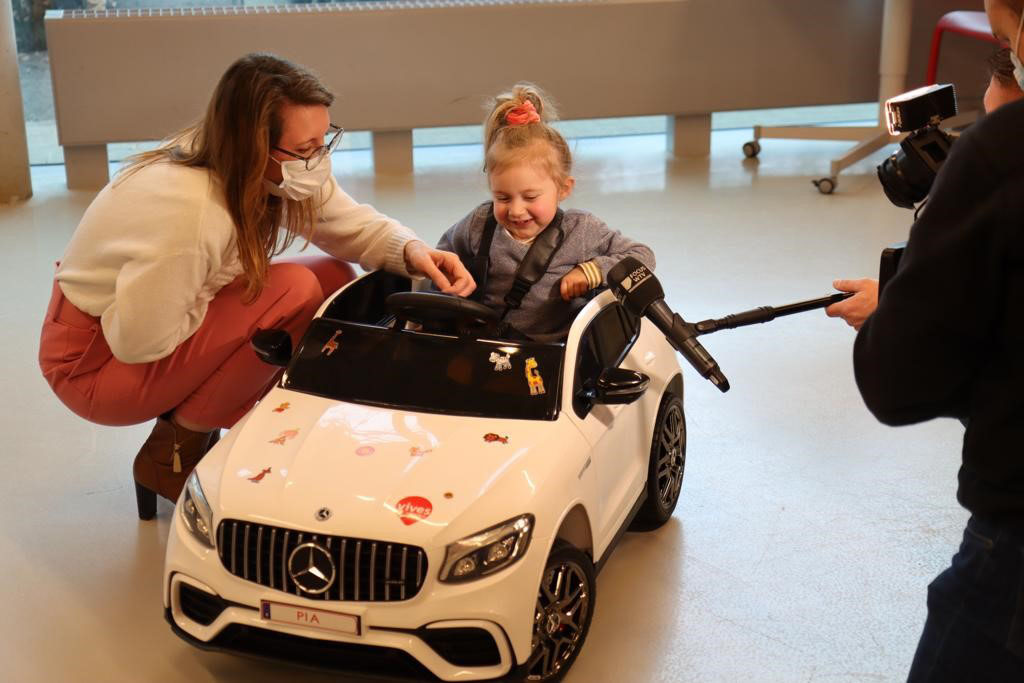 Thanks to a collaboration between UCF Go Baby Go! and a university in Belgium,  "Baby Pia" now has the chance to play with her friends.  
Baby Pia became well known throughout Belgium when the country rallied around her because of her spinal muscular atrophy, a genetic disorder that starts in the central nervous system and affects all the muscles in the body. Her parents contacted the Go Baby Go! program at VIVES University of Applied Sciences for assistance.  
After receiving the motorized car from VIVES,  her mother said she was grateful for the opportunity for her daughter, according to the Belgian news organization VRT: "While the other children are cycling around, she no longer has to sit in her wheelchair, and she can play along."   
In 2016, representatives from VIVES signed an inter-university agreement with UCF; in that process, they also learned about UCF Go Baby Go! and brought the program back to Belgium. Since then, VIVES has provided motorized cars each year to about 10 children with developmental delays.  
"It is very nice to see that Go Baby Go by VIVES has been picked up by the media and that the whole of Flanders (Belgium) has got to know the project. Hopefully this will provide many opportunities for the project in the future," said Joke Calcoen, a lecturer at VIVES University of Applied Sciences. 
"We are delighted to see our beautiful collaboration with UCF in the spotlight. We draw energy from this drive-in to continue on this path of cooperation and who knows, maybe there will be changes to organize more joint activities in the future, across borders."