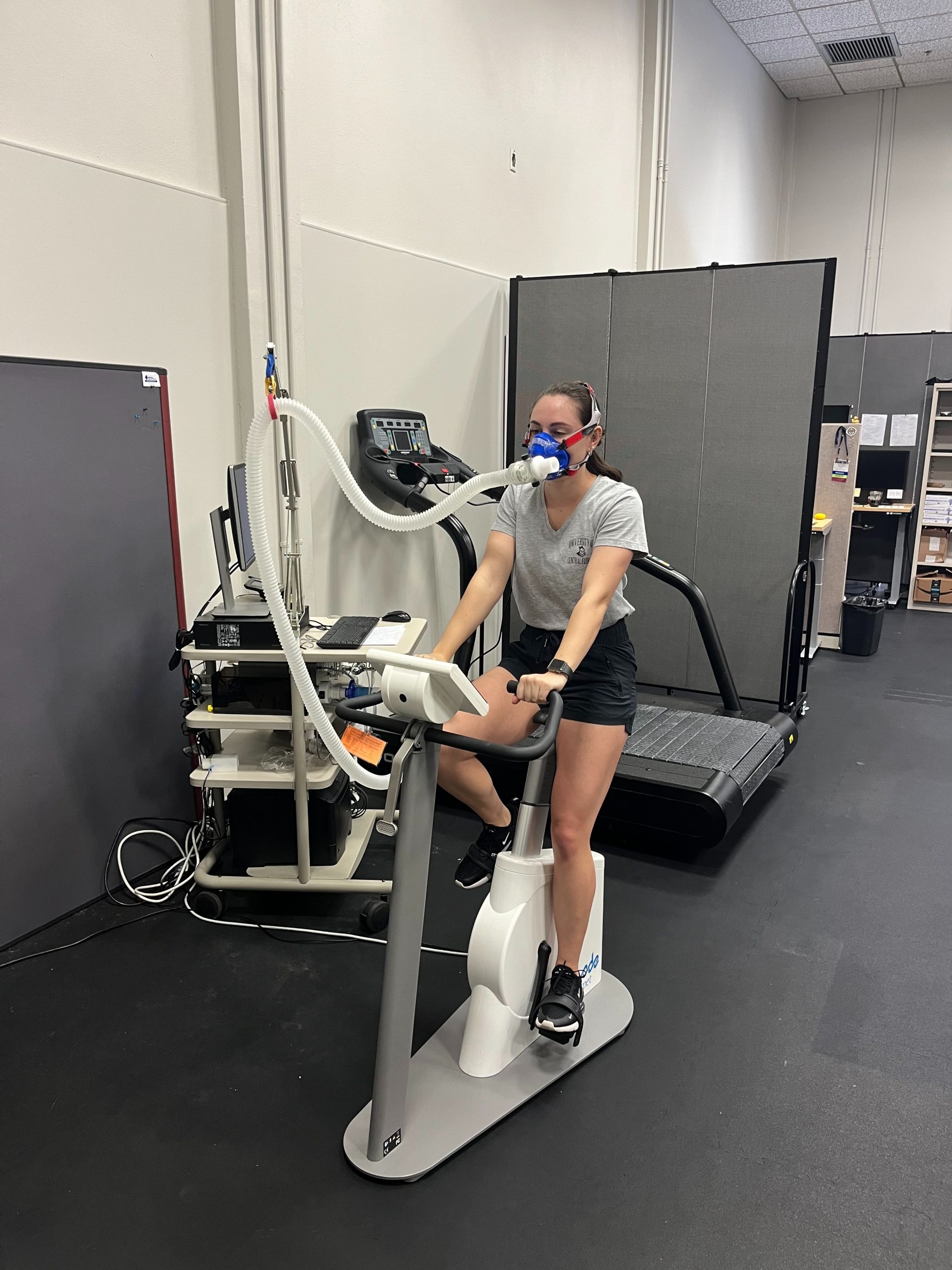 Overall, research lacks the reliability of the physical working capacity at pain threshold using a stationary bicycle. The purpose of this proposed study is to correlate someone's pain perception to exercising on a stationary bicycle. We expect that you will be in this research study for seven sessions, each separated by a total of 24-48 hours.
If able to participate as indicated by the PAR-Q+, the first visit will consist of completing surveys and questionnaires and familiarization with the sensory testing procedures. The sensory tests include heat pain, cold, and pressure pain on your skin. You will also complete an exercise test on a stationary bike to determine your maximum oxygen intake and maximum power while exercising on the bike. Sensory testing will be done again after the exercise test. The following visits (2-6) will consist of sensory testing (pressure pain threshold and heat pain threshold) before and after a cycling session at either 50, 70, 80, 100, or 105 percent of the maximum speed achieved during the graded exercise test from visit 1. The last visit will consist of all the sensory testing that was completed in visit 1.
Inclusion Qualifications:
male or female between the ages of 18 and 45 who is recreationally active
currently pain-free
Exclusion Qualifications:
You may not participate in this research opportunity if any of the following applies to you:
Non-English speaking
Regular use of prescription pain medication
Current or history of having a pain condition that is on-going
Currently taking blood-thinning medication
Systemic medical condition known to affect sensation, such as uncontrolled diabetes or neurological conditions
Any condition where you cannot apply ice to your skin, (such as: uncontrolled high blood pressure, cold urticaria, cryoglobulinemia, paroxysmal cold hemoglobinuria, circulatory compromise)
Known presence of cardiovascular (heart), pulmonary (lung), or metabolic disease (such as diabetes)
Not physically ready to as indicated by the Physical Activity Readiness Questionnaire Plus (PAR-Q+)
Surgery, injury, or fracture involving your muscles or joints within the past 6 months
Participate in this Research
Submitting this form will put you in contact with the main point of contact for this project. They will provide more information and determine if you meet all of the qualifications needed.
UCF IRB#: STUDY00005107
PI: Brandi Antonio
Recruitment End Date:
December 8, 2023
Location:
Education Complex
12494 University Blvd
POWER Lab, Room 174
Orlando, FL 32816
Time Commitment:
Number of visits: 7
Expected time per visit: 30 minutes
Point of Contact:
Brandi Antonio
Associated Units:
Kinesiology

Related Research Participation Opportunities