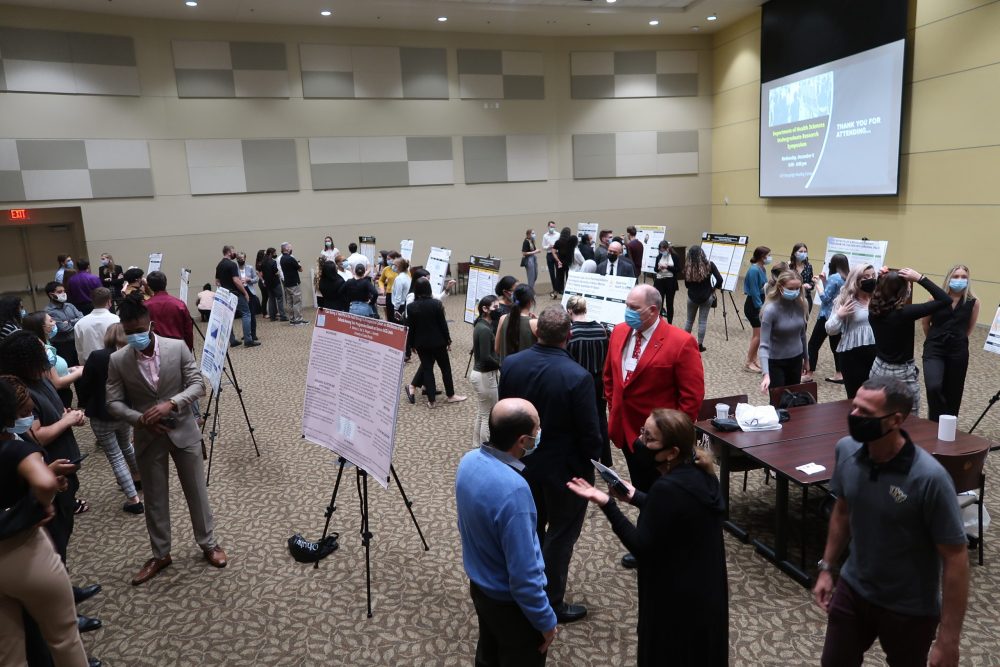 Students enrolled in HSC4730 Applied Health Research Methods presented their research project proposals to faculty judges during the Department of Health Sciences Fall 2021 Research Symposium on Dec. 8 at the UCF Morgridge International Reading Center.
The group projects detailed a research question and study design focused on a specific health or wellness issue in the Central Florida area.
"The Research Symposium is where students in the class cumulate all that they have learned," said Keith Brazendale, a faculty member who teaches the course. "It is our hope that this early exposure to research cultivates a better understanding of scientific research and that students carry this understanding and respect for research into their future careers."
The showcase included a friendly competition where faculty judges spoke with students about their proposals and the impact the research can have on the community. The top three proposals were selected and received awards.
Below are the Fall 2021 Research Symposium winners: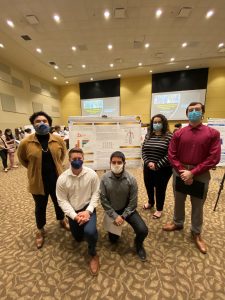 GOLD
Topic: "Evaluating efficacy of cooling core body temperature through varying locations of ice pack employment in 30-50 year-old women with MS in Central Florida" 
Maritza Acosta, Jaden Legate, Gabrielle Mejia, Ethan Molina, Harold Silva & Travis Steele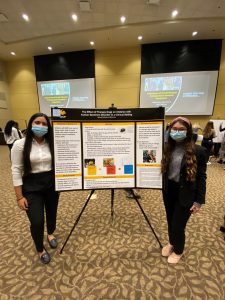 SILVER
Topic: "The effect of therapy dogs on children with autism spectrum disorder in a clinical setting"
Gabriela DePalma & Maria Guio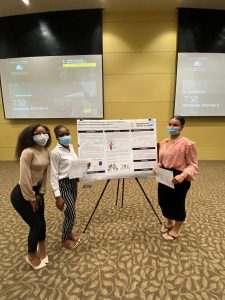 BRONZE
Topic: "The effects of instructed multi-sensory education on progressive myopia in children ages 3-6 years old"
Naissa Delva, Janally Hernandez, Emilyn Stafford & Lauren Triplett
Congratulations to all students involved for a job well done.