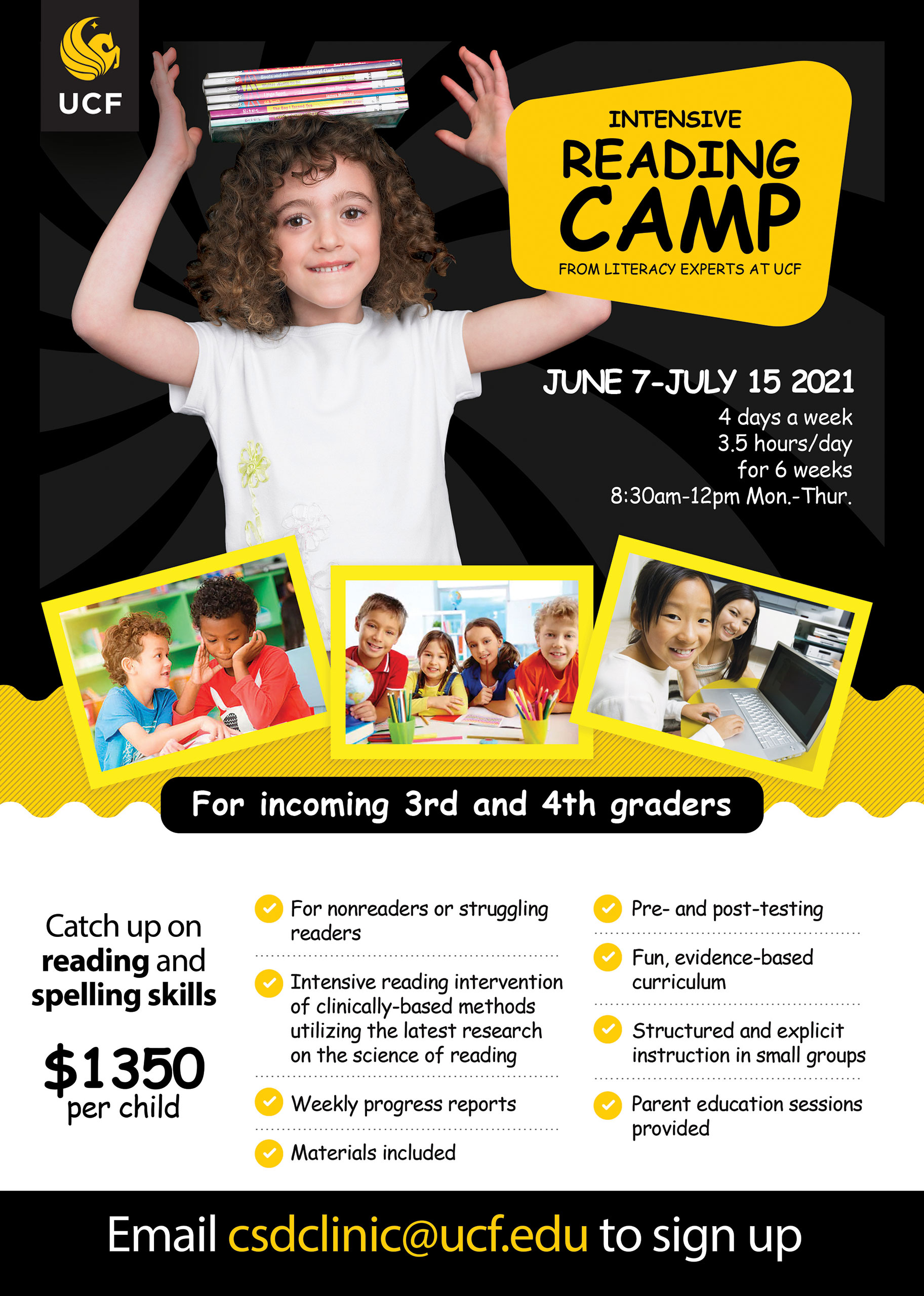 UCF is offering an opportunity for children entering third and fourth grade to "catch up" on their reading skills this summer. 
The intensive summer camp is run by literacy experts in UCF's Communication Disorders Clinic and is six weeks long, from June 7 to July 15. The camp will be held for three and a half hours a day, 8:30 a.m. to noon, four days a week, Monday through Thursday. The cost is $1,350 per child. The program is based on the science of reading and provides structured, explicit instruction to target foundational reading skills to improve overall reading skills.  
"Second through fourth grade is often when parents begin to see that their children may have some trouble with reading," said Carrie Loughran, a speech-language pathologist who specializes in language and literacy. "When a child starts to fall behind in reading, it can be harder for them to catch up. So, we want to teach and provide skills that can help these students improve." 
Loughran's objective is to build strong connections with families in the Central Florida community to offer support and resources that will make a lasting impact in a student's life. 
"Reading  is a fundamental skill that can impact a child's performance in other subjects too," she said. "Our intensive, science-based program will help them to foster their ability to see their full potential." 
Parents interested in enrolling their child can email [email protected].