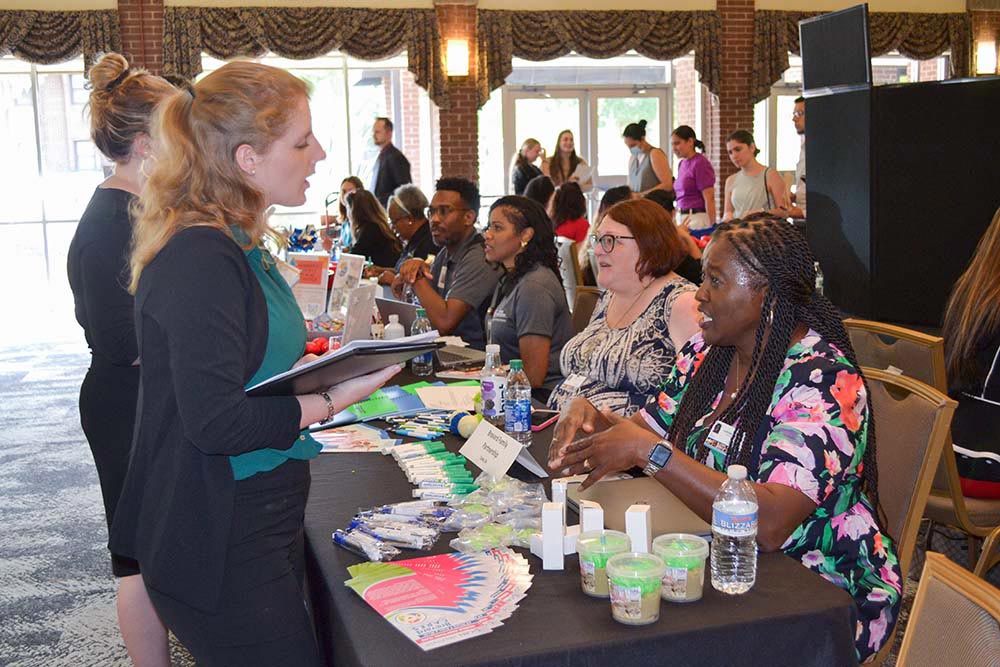 The UCF School of Social Work held a Career Fair on April 4 to help prepare students for their career after graduation. A wide-range of 25 private, nonprofit, healthcare and governmental agencies from across Florida were in attendance. An estimated 60 students and alumni attended, including other healthcare students like speech-language pathology.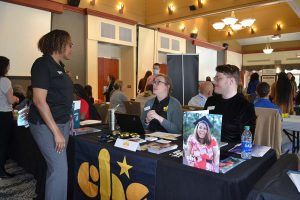 This career fair was spearheaded by MSW Program Director and Instructor Maxine McGregor. Throughout the event, McGregor held raffles with free promotional items to engage with students. Some students were new to the job market and were assisted by UCF Career Services during the fair with resume tips and best interview practices.
The School intends to hold career fairs in the future due to its success with students and agencies alike. "The students were all professionally dressed, came prepared with resumes and questions eager to learn more about the agencies represented. I applaud [the School's] efforts as we've been so disconnected with the pandemic, so this created a safe space for everyone," said Diane Martin, a recruiter from Volusia County Public Schools.