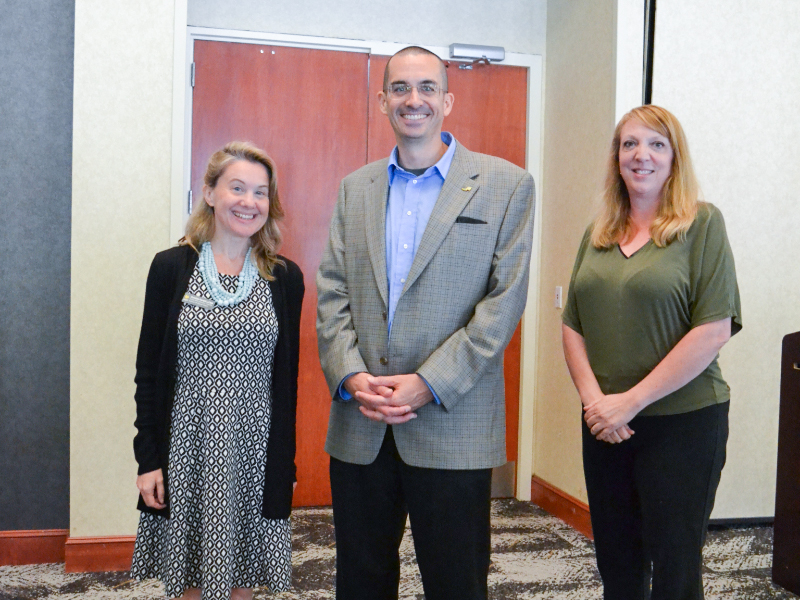 The UCF School of Social Work held its fifth Annual Field Awards Ceremony on April 15 to celebrate the commitment to field education shown by agency partners and students. This year's theme was "social workers are superheroes" and honored the work done by social workers to empower clients toward self-determination.
Awards were given based on peer nominations in a number of categories related to field education.
Congratulations to all the recipients!
BSW Student of the Year — Kimberly Nassif
MSW Generalist Students of the Year — Victoria Hasbun and Emily Kirker
MSW Clinical Students of the Year — Rachel Koontz and Nicola Prichard
BSW Field Supervisor — Richard Wang, Wayne Densch Center
MSW Field Supervisor — Jania Fuller, Seminole County Public Schools
Agency of the Year — Pace Center for Girls
"Superhero Social Worker" Awards — Anna Kayser-Gallego and Rebecca Kleiman