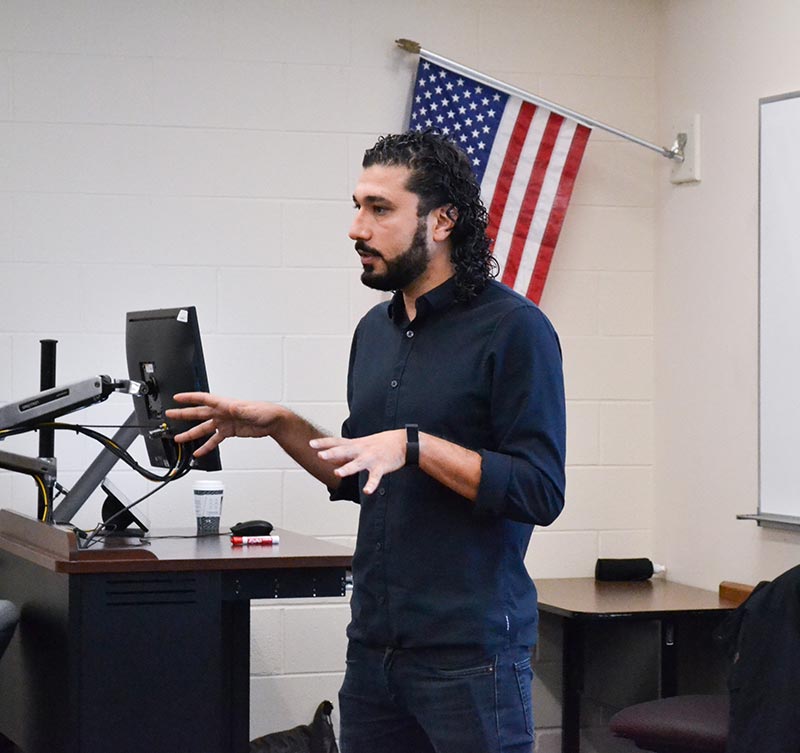 Kenan Sualp, '15 MSW and a current public affairs doctoral student within the social work track, has received a grant from the International Association for Social Work with Groups (IASWG) to better assist unaccompanied refugee children in Turkey.
"I was thrilled when I received the email accepting our proposal, it felt like I could help people from where I originally come from," says Sualp.
In its seventh year of operation, IASWG's SPARC grant program's purpose is to "spark" innovative research. Sualp's project titled, The Skills and Motivation: Group Therapy Training for Social Workers Working with Unaccompanied Refugee Children in Turkey, is further supported by co-PI and UCF School of Social Work associate professor, Olga Molina.
"We will aim to provide local social workers in Turkey with the clinical training and resources to better assist refugees in the area," says Molina.
Using his background and collaborative partnerships with consulting agencies and organizations in Europe, Sualp believes he will have a better understanding of the cultural fabric and thus be better able to assist the community with the development of a training manual for social workers in Turkey.
"My team and I look at it as intervention to fill a gap," says Sualp when discussing the lack of resources and insufficient training of clinical group work currently present in Turkey.
The project's focus will be on the trauma symptoms of unaccompanied refugee children. "The important thing is that the manual will be there for the social workers even after our study. Our hope is to serve as a catalyst and enable them with a framework that they can rely on to ensure the best outcomes for these children." says Molina.
Sualp also serves as an instructor of record for the school and credits his success to his team, specifically Associate Professor Molina. "I feel like UCF is my identity, it's in my heart. The family environment and expertise of the faculty is what made me chose this school," says Sualp. And it's this sense of belonging that Sualp hopes to foster in the refugee children who will receive the help they need through his project.