The UCF School of Social Work MSW Traditional Track has awarded six new first-year graduate level students with a $10,000 fellowship to assist them with tuition, fees, and other expenses for academic year 2020-2021.
"We created this opportunity for students because funding can be limited at this higher level of education. We wanted applicants to be able to have other options afforded to them to contribute to the expenses they would incur to continue their education", said Maxine McGregor, program director of the MSW Traditional Track.
Here are the 2020-21 fellowship recipients and statements from each about how it will assist them in their future goals.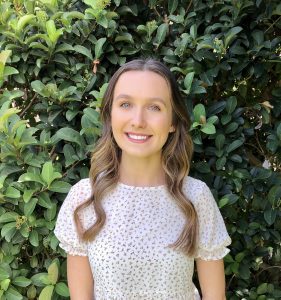 Rachel Bridewell
I applied to the social work program at UCF because I want to learn preventative and therapeutic interventions that aim to enhance human functioning and quality of life through a strength's perspective. It will also prepare me to work with a diverse group of people in various settings. After obtaining my degree, I hope to become licensed and begin working with children and families. Being able to give them a better chance of a happy, healthy, and thriving future is extremely rewarding.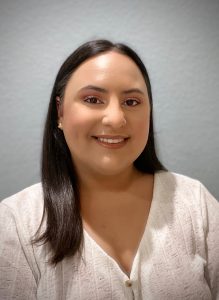 Arlette De La Rosa
During an undergraduate semester, I enrolled in a child maltreatment course that inspired me to research more about social work. I researched different programs in Florida and found that UCF was perfect for me because I hold Orlando close to my heart and found that it could open many career and personal opportunities. My final goal once I obtain my master's degree is to become a licensed clinical social worker and then continue my education so that I can earn my Ph.D. Once I have graduated, I hope to work within agencies that provide services to children, primarily I would like to focus on foster care in the city of Orlando and surrounding areas.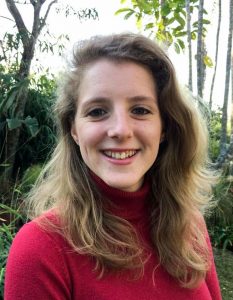 Laura Henderson
I applied to the social work program at UCF because of the value it places on promoting social justice and its commitment to preparing students to become culturally competent clinicians within the social work profession. I was also drawn to the UCF MSW program because of its immersive and educational field placement experiences that begin within the first semester. After completing my MSW degree, I hope to obtain my LCSW and begin working with children and families as a school social worker. My interest in this career path stems from my belief that school social work is a vital step towards building a better future for our communities. I believe helping children and families gain necessary access to healthcare resources in a child's formative years can significantly shape children and curb issues that they may face in their adult lives.
Amber Lechner
I was eager to apply to UCF because I had friends in the program who said wonderful things about the faculty and opportunities to get involved in things like the Interprofessional Educational (IPE) activities and the Master of Social Work Student Association (MSWSA). After earning my MSW, my first goal is to work towards obtaining my license as a clinical social worker. I hope to be able to become certified in different therapy modalities to help teens and young adults struggling with mental illness. Particularly those struggling with academic success because of ADD/ADHD, anxiety, or depression. I hope to provide this population with assistance in achieving lasting success.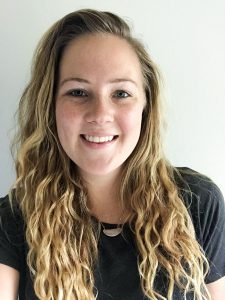 Sarah Miller
I decided to pursue my MSW at UCF because I want to continue to grow in knowledge and skills. I did not want to settle for making a change that is smaller than the one I am capable of making. My goal after graduation is to start a wrap-around care program for at-risk and foster families. This program will incorporate a high level of participation from the community and include hands-on, in-home training on parenting children with trauma. If the community comes together, we can change the statistics for children who have experienced trauma and raise a generation that is healed, whole and entering adulthood healthy. My adventures in Haiti, South Africa and eventually Enterprise, Florida led me down a path of discovering my passion for child welfare. I deeply believe that healing comes through connection and with greater parenting education comes greater empathy.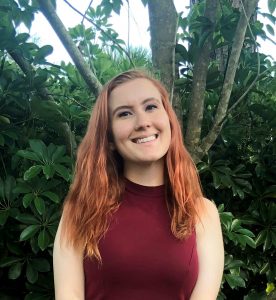 Elizabeth Raatma
I decided to apply for the social work program here at UCF because I wanted to strengthen my therapeutic skills to help promote human and community well-being. By engaging in rigorous coursework and field education, I will become more adaptable and confident in times of critical need. My final goal after obtaining my degree is to become a Licensed Clinical Social Worker who advocates for the mental health of children, adolescents, and young adults. I aspire to work in community mental health settings that focus on preventative and holistic approaches for youth.