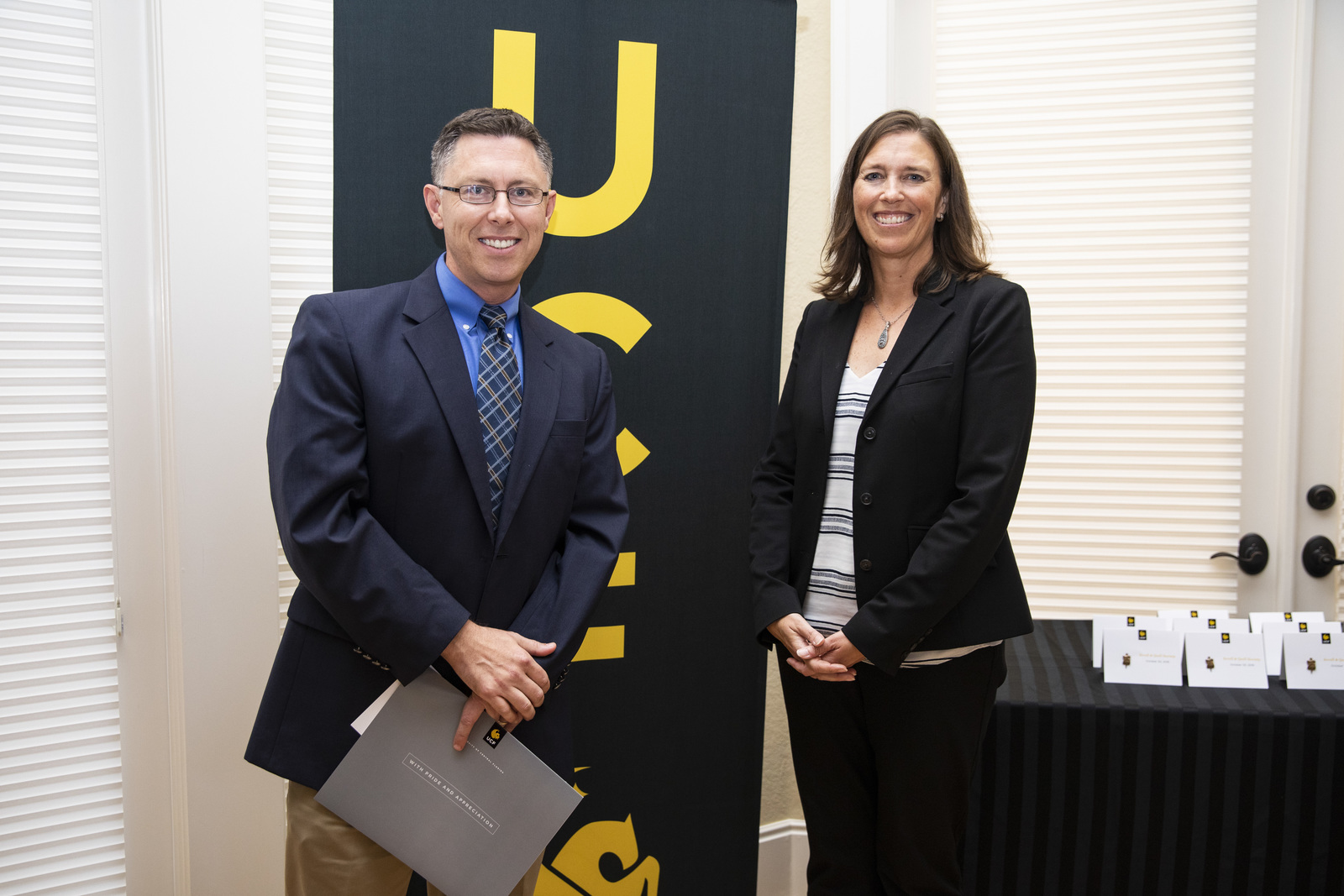 UCF Faculty Excellence has inducted William Hanney, assistant professor of physical therapy, into the university's prestigious Scroll & Quill Society.
Hanney is one of 22 faculty members selected for the honor this year. They were recognized Oct. 30 at the Burnett House.
Scroll & Quill honors faculty members who have distinguished themselves through "sustained and outstanding achievements in research and/or creative activities" and who have brought "positive national and/or international attention to the institution through these activities."
Hanney conducts research focused on improving the accuracy of physical examinations and advance treatment approaches for spinal disorders. While at UCF, he's authored over 65 peer-reviewed manuscripts that have been published in national and international journals. He's also received a Research Incentive Award and an Excellence in Research Award.
Five other scholars from the college have been inducted into the Scroll & Quill Society since UCF merged two previous faculty clubs in 2016. They are Anthony Pak-Hin Kong, Jamie Schwartz (retired), Bari Hoffman, Jennifer Kent-Walsh and Martine Vanryckeghem.
Also see: 22 Faculty Inducted into UCF's Scroll & Quill Society.