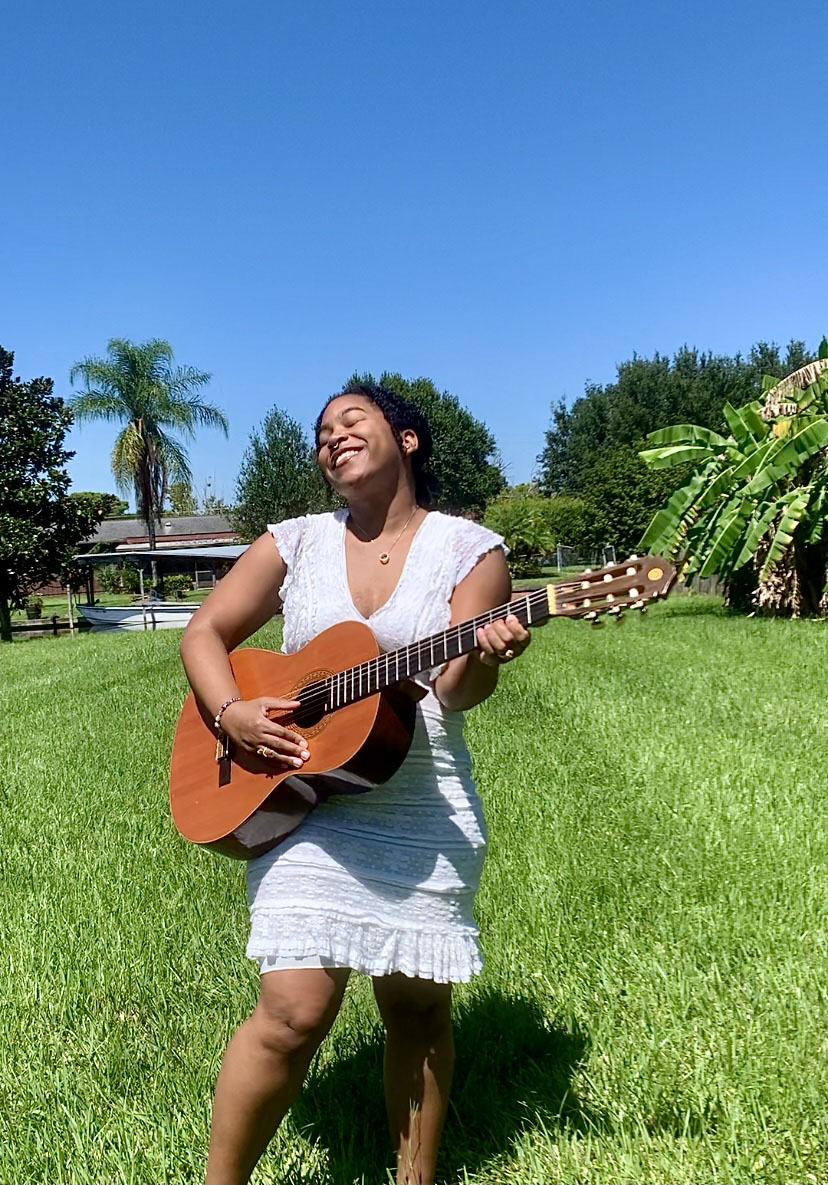 Lauren Taylor is helping to grow the School of Social Work's Center for Behavioral Health Research and Training. Through her various roles, she ensures the Center operates smoothly while conducting impactful, community research on mental health – a subject near and dear to Taylor's heart. 
Learn more about Taylor and her role at the Center for Behavioral Health Research and Training.  
How did you come into your role at the Center?  
Taylor: Prior to UCF, I worked for the Centers for Disease Control and Prevention (CDC) in Atlanta, GA. I received my Master of Public Health degree from Emory University and started working for the CDC right after graduation. Life changed quickly after I got engaged, so I decided to move to Orlando with my fiancé to be closer our family. Since this was before the pandemic, I was unable to keep working at the CDC while in Florida, so I asked my CDC supervisor if she knew anyone in Orlando who did behavioral health research. After doing a quick Google search, I came across Dr. Kim Gryglewicz and the Center for Behavioral Research and Training.  Ironically, my supervisor knew someone in Orlando who was connected to Kim and through a lot of networking and synchronicities, I was able to meet her. She told me about the new position she was offering at the Center and it was a perfect fit for me!
What do you do in your current role at the Center?  
Taylor: A lot of my role revolves around keeping the Center operating smoothly. Whether that's working with CHPS Communications to expand the Center's brand through marketing, highlighting the research done by our graduate and research assistants, or letting our faculty know that we are here to support any research they are conducting. One of my favorite parts of working with the Center is my involvement in the grants that we have. Currently, I am working with Kim on a five-year, federally-funded SAMHSA grant named the Florida LEADS Project that focuses on suicide prevention across the state of Florida. I serve as the Community Engagement and Marketing Specialist, where I am able to connect with adults at-risk for suicide and work together to create a social awareness campaign that promotes help-seeking behaviors and lessens suicide rates across Florida. 
What makes you most excited regarding the future of CHPS?  
Taylor: One thing that I really appreciate is how Kelli Murray works hard to develop an inclusive and welcoming atmosphere at work. At CHPS we strive to create an environment where students can thrive, which is the main reason that we are here — to encourage and promote the success of our students.  
What is the most satisfying aspect of your role?  
Taylor: I am excited to be involved in work that is making an impact in the community. I am passionate about mental health because of my lived experiences and it is really important for me to be involved in work that I feel is uplifting the community and speaking to people who look like me, even though I know our work affects everybody. I love being a representative in this space, where I can be a peer advocate for mental health amongst people of color. 
When you are not working, what do you enjoy doing?  
Taylor: I really enjoy blogging! I have a blog that I started about my own mental health journey. I also recently started working out, so doing activities like yoga help me to quiet my mind, because sometimes my mind can be all over the place. I also enjoy traveling to festivals and love do-it-yourself projects, like going different thrift stores to see what unique treasures I can find to make something amazing.
What is a fun fact about you that most people may not know?  
Taylor: I just started learning how to play guitar. During one of my random trips to the thrift store, I found a guitar and decided I wanted to learn how to compose songs. I've been taking lessons now for about three months. Currently, I'm learning how to play "Best Part" by Daniel Cesar and H.E.R. and look forward to writing my own songs soon.