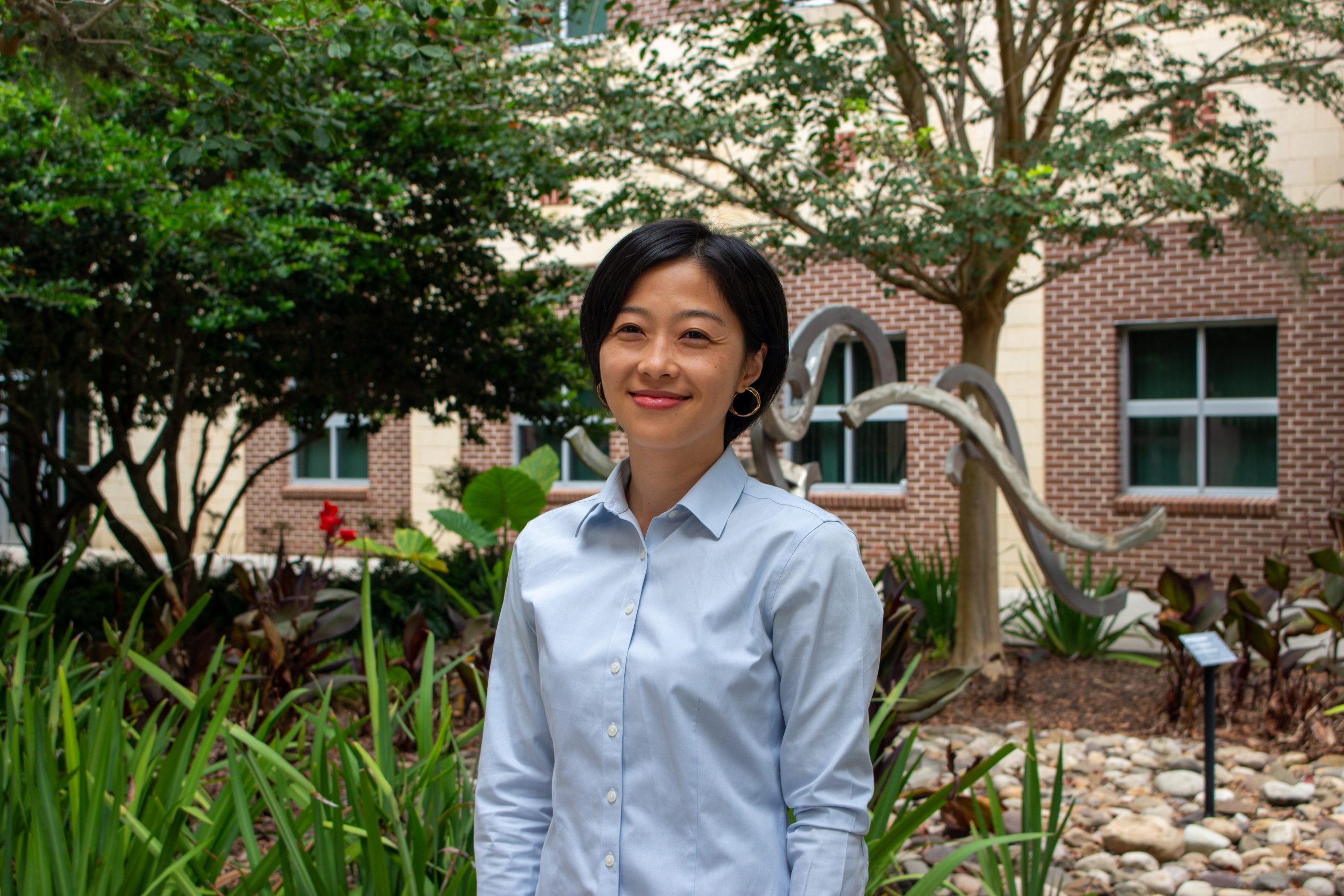 Assistant Professor Shuang Lu has crossed continents to conduct her research, studying the mental health of youth in disadvantaged families with a goal of improving community-based services. Lu, who joined UCF in Spring 2023, was born in China and became interested in the topic after seeing the systemic issues for migrant school children as part of an early internship.
Lu joins the UCF School of Social Work from the University of Hong Kong where she earned an Early Career Teaching Award and spent five years studying the emotional wellbeing of migrant youth and the effectiveness of school-based socioemotional interventions. In China, almost one third of the labor force is comprised of rural migrant workers who seek employment in urban cities and are often subjected to unfair treatment and residency restrictions. Millions of children, left with other relatives for extended amount of time, have limited access to healthcare and education. Lu's research has sought to explore and understand the impacts of migration on these families and to find interventions to build resilience and support their mental health.
Lu says another goal of her research is to raise public awareness. She notes the unique challenges faced by Asians, who are often labeled as a "model minority" group, a stereotype that depicts them as inherently successful and can create pressure and distress. "A lot of times they're struggling, but their efforts are not really acknowledged," Lu says. Lu's aspiration is to address this problem by conducting research on mental health and resilience and better understand ties to depression, anxiety and substance abuse. While her work has primarily centered around Asian populations, she has also studied mental health impacts in Hispanic families and families experiencing intimate partner violence.
Lu finds UCF to be the perfect fit for her academic pursuits. She emphasizes that the presence of the Center for Behavioral Health Research and Training played a significant role in attracting her to the institution. The center's mission aligns seamlessly with her own research goals and provides an ideal platform for her to make meaningful contributions in her field. Lu has published 37 journal articles in her first decade as researcher.
"Something I really love about my job is to change how people think about research and how we can use research, either through teaching research or doing my own research," says Lu, who teaches Research Methods.
"Often at the beginning of the semester students question if research is useful, because they're going to be social workers, counselors, and therapists," says Lu. "But then by the end of the semester, if one student says that I'm getting more interested in research, it's not as intimidating as I thought, then I feel a sense of achievement."
Lu holds a bachelor's degree from Anhui Normal University in China, and a Master of Social Work (MSW) and doctorate in social work from Rutgers University. She is an associate editor for Mindfulness and Director-at-Large for the Society for Social Work and Research Board of Directors.