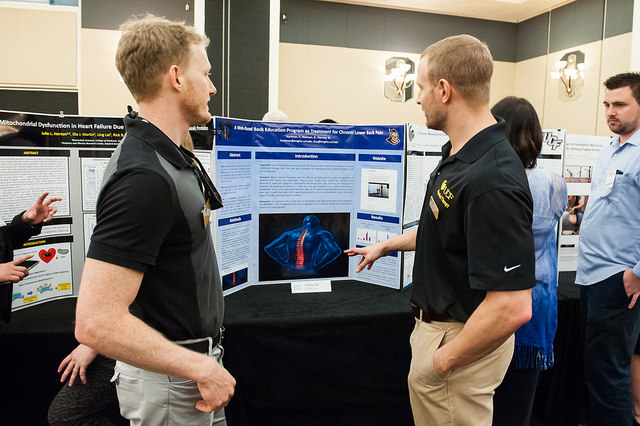 Nearly 20 students from the Department of Health Professions presented research posters during UCF's 2015 Research Week, held March 30 to April 2 on the Orlando campus.
Twelve students from the Physical Therapy Program presented posters at the annual Graduate Research Forum on March 31 in the Student Union's Pegasus Ballroom.
For a list of all graduate student participants from the college, see selected pages of the 2015 Graduate Research Forum program. For photos of several of these students at the forum, see bit.ly/1G7G2tW.
In addition, seven students from the Health Sciences Pre-Clinical Program made poster presentations at the annual Showcase of Undergraduate Research Excellence on April 2 in the Pegasus Ballroom.
For a list of all undergraduate participants, see the 2015 SURE program. For photos from the forum, see bit.ly/1FqAV5w.