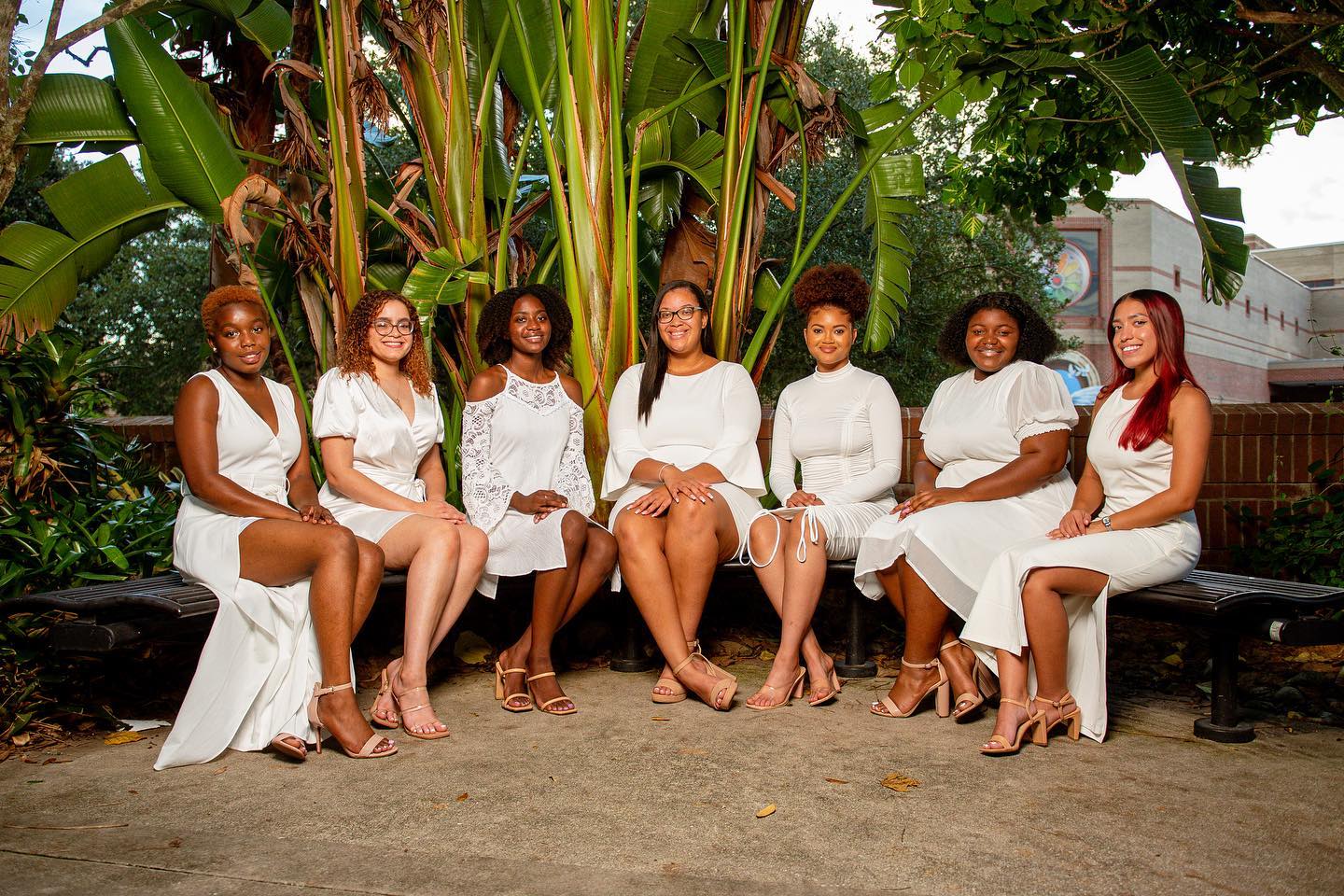 Students in the School of Communication Sciences and Disorders have launched a new student organization focused on meeting the needs of Black professionals, students and individuals that have communication disorders.  The UCF chapter of the National Black Association for Speech-Language Hearing (NBASLH) is just a few months old and has already grown to 15 student members, held multiple meetings and recruitment events, and hosted its first fundraiser.
Work to form the NBASLH chapter at UCF began in 2021 under the leadership of Ashonti Pickney who was then an undergraduate student, and former College of Health Professions and Sciences Associate Dean Linda Rosa-Lugo, who has since retired. The group became formally established in Fall 2022 with the help of Faculty Clinical Instructor and Undergraduate Program Director Punam Desormes, who also took on the role of faculty advisor.
Pickney graduated with a bachelor's in communication sciences and disorders and returned to UCF pursue her master's degree this spring, continuing her role as the first president of the group.
"Establishing a student affiliate chapter of NBASLH required a great amount of time, effort and commitment by Ashonti and the entire founding executive board," says Desormes. "I am honored to support our CSD students who have united to address the communication interests and concerns of Black communication sciences and disorders professionals, students, and individuals we serve."
The American Speech-Language-Hearing Association reports that 3.1% of certified speech-language pathologists and audiologists identify as Black or African American. Across the country, NBASLH chapters engage in advocacy and outreach, striving to promote an increase in the number of Black speech, language and hearing professionals and improve the service delivery to Black individuals with communication disorders and differences.
UCF's chapter of NBASLH is one of 10 university affiliates to date. Membership in NBASLH is open to current undergraduate and graduate students and Valencia students enrolled at UCF Downtown who are majoring or minoring in communication sciences disorders.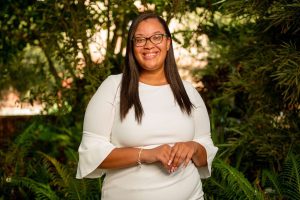 Ashonti Pickney
Hometown: Jacksonville, Florida.
Position: President, NBLASH at UCF
What inspired you to start a UCF chapter of NBASLH?
I would say what inspired me to start a UCF chapter of NBASLH was that I wanted to meet more people that looked like me and had my same major. It was hard to navigate life as an undergraduate, especially in my major, communication sciences and disorders. I did not want the new students that may look like me to feel the same way that I once did. I knew it was important to start a change within our major and bringing a chapter of NBASLH to UCF was the answer. I will forever be grateful for Dr. Rosa-Lugo and Mrs. Desormes helping me along the way in chartering this chapter.
Why is having this chapter important?
This chapter is important because I really wanted to build a community. More importantly, I think that representation matters. Not only does seeing others that look like me help me grow, but it also allows me and the chapter to educate and bring awareness to our own community about communication disorders and differences.
What do you hope to accomplish?
I hope to accomplish having an inclusive, caring environment where NBASLH is able to give back to the community through volunteer work, and have an opportunity to connect through our general body meetings and socials and grow with one another.