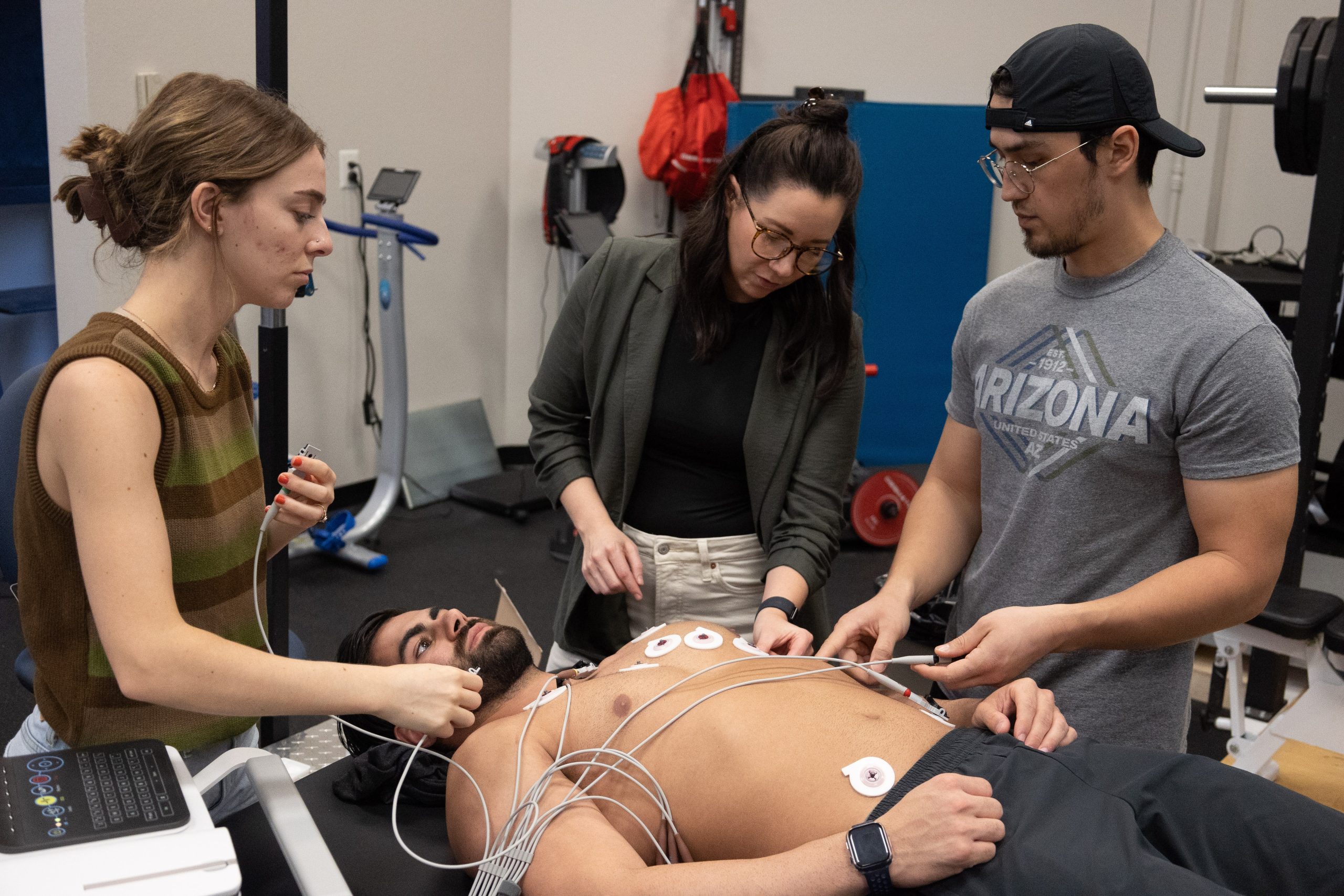 Assistant Professor Sarah Fretti joins the College of Health Professions and Sciences this fall with the distinction of being the first clinical faculty member to serve in the Division of Kinesiology.
Clinical faculty are sought for their specialized professional experience and ability to teach students practical skills, including how to effectively manage real-life situations as a practicing professional. CHPS also has faculty with this distinction teaching in physical therapy, athletic training, health sciences and communication sciences and disorders.
Fretti brings more than a decade of practical and clinical experience, including roles in patient care and as an exercise physiologist. At Valdosta State University she instructed in the Health Sciences Department and served as the Director of Fitness and Wellness for the Center for Exercise Medicine and Rehabilitation. Prior to joining UCF, she was an assistant professor of exercise science at Lewis University.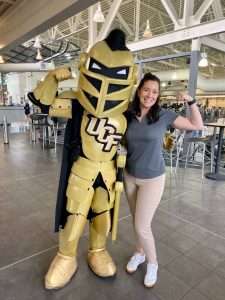 In addition to teaching undergraduate and graduate courses at CHPS, Fretti is leading the development of curriculum for a new master's track in clinical exercise physiology. The program will prepare students for careers helping patients in clinics and hospitals recover from injury or sickness, as well as for management roles in a variety of rehabilitative services. Jobs for exercise physiologists are growing at a faster than average rate nationally, and Florida ranks third for employment opportunities in this field.
Fretti will also help continue to bolster health programs for students, faculty and staff by serving as UCF's liaison to Exercise in Medicine, which this year honored UCF for creating a culture of wellness on campus.
Fretti's research interests include health-related quality of life for older adults, vascular and metabolic dysfunction associated with physical inactivity, the effects of exercise on oxygen uptake kinetics, and health promotion and wellness coaching within healthcare.
She earned a Bachelor of Science in Exercise Physiology at Valdosta State University, a master's degree in exercise science at Florida State University and a doctorate in health sciences at Rocky Mountain University of Health Professions. She is a certified Clinical Exercise Physiologist and a National Board Certified Health and Wellness Coach.
What inspired you to enter this field?
I have always been interested in the STEM field (my father was a chemist). My initial plans were to go to medical school. However, as I became more involved in club sports and my own health journey, my interests shifted to lifestyle changes, which led me to exercise physiology. I was able to find a way to stay connected to healthcare, using exercise to prevent and manage chronic disease rather than medicine (although we all know "exercise is medicine").
What do you enjoy the most about your work?
I enjoy the complexity of working with individuals with chronic diseases and illnesses – understanding how exercise affects the pathophysiology of disease. More than that, it's truly rewarding seeing these individuals add quality years to their life. I have seen my clients reduce/eliminate medication, pick up their grandchildren again, reduce pain and symptoms, and gain independence.
What advice do you give students interested in a career in exercise physiology?
Exercise physiology is one of the fastest growing career fields. There are opportunities to work with every type of population, from athletes preparing for the Olympics to seniors living in nursing homes, depending on the student's interests. Often, students start out in exercise physiology because of athletics or plan for professional graduate school, but soon realize the possibilities that the profession itself can offer. UCF Kinesiology is uniquely situated with experts in a variety of fields including sports nutrition, strength and conditioning, clinical exercise physiology, neuromuscular physiology, and sports psychology, to help guide students based on their interests. I always encourage students to get to know their instructors, ask questions about their expertise, get involved in ongoing research, and have an open mind regarding your future – for some, it takes time to find your passion.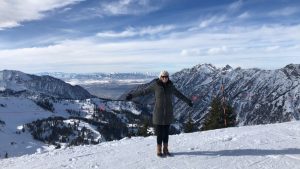 What is your personal mantra for health and wellness?
We have all had to shift our expectations over the last couple of years and, like many others, my personal mantra has evolved. If I hear something that resonates, I will write it on a sticky note and put it on my bathroom mirror as a reminder. One of my favorites right now is (from Arthur Ashe): "Start where you are. Use what you have. Do what you can." Not everyone has access to the same resources so it's important to meet people where they are and focus on small, meaningful changes. I try to focus on just being the best version of myself for that day, because I don't know what tomorrow is going to look like.