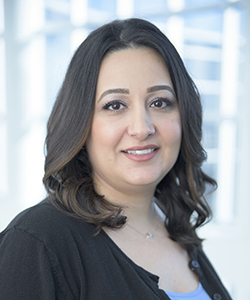 Lana Gidusko, an Academic Support Coordinator for the School of Kinesiology and Physical Therapy, is the first staff member at UCF to complete all three levels of the Student Success and Advising (SSA) Certificate program.
An initiative of UCF's Advisor Training and Development team in the Division of Student Learning and Academic Success, the SSA certificate provides a structured professional development curriculum for UCF advisors and formally recognizes individuals who continue to advance their knowledge and skills. The certificate includes three levels of completion and includes a minimum of 17 training sessions, plus participation in at least three professional development activities.
"We were pleased – but definitely not surprised – to learn that Lana was the first staff member at UCF to complete all three levels of the SSA certificate course," says David Fukuda, associate professor in the Division of Kinesiology. "Lana is laser-focused on providing exemplary service to each and every one of our students, and she is always looking for ways to improve their experience and assist them on their academic journey."
The SSA certificate program is optional but highly encouraged for advisors and others whose primary role includes student support. More than 50 other advisors and student support personnel have also completed some level of the program, including CHPS' own Jennifer Farran, Catherine Cash, Ashley Crawford, Gail Raymond, Monica Smith and Moises Melendez.