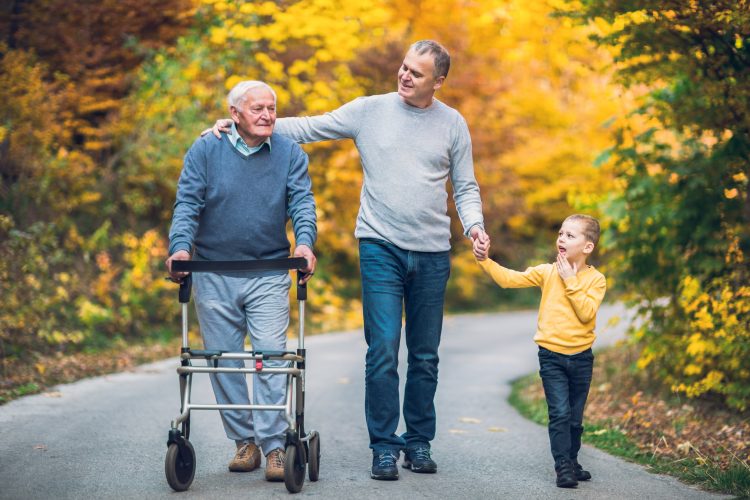 While everyone occasionally forgets a name, or why they entered a room, changes in cognition and behaviors might be indicators of something more serious.
These could be signs of dementia or Alzheimer's disease, a type of dementia that causes problems with memory, thinking and behavior that progressively worsens over time, becoming severe enough to interfere with daily tasks, according to the Alzheimer's Association.
Rick Beato, a clinical assistant professor in the Division of Physical Therapy, said that Alzheimer's disease is caused by two types of protein abnormality in the brain, which disrupt the network of brain cells from communicating with each other.
Early detection of this abnormality is important when caring for patients, especially elderly patients (those over the age of 65), Beato said.
"Make sure that simple concerns of forgetfulness in older adults is not dismissed as part of 'normal aging,'" he said. "Take no chances and get them evaluated as early as possibly by a professional who specialize in the care of Alzheimer's, and not just any healthcare professional."
While there is no cure for Alzheimer's disease, there are preventative measures that can be taken to slow progression of the disease.
"Exercise can reverse some of the physical symptoms of Alzheimer's, which include the decline of strength, balance and gait," said Nicole Dawson, an assistant professor in the Division of Physical Therapy.
Dawson, who has conducted research on the risk factors for falls in older adults with cognitive impairment, said that changes in balance and  strength can occur due to a lack of physical activity during the course of the disease.
"We try to get people to understand that people with Alzheimer's disease still can do things," she said. "We instruct them not to just sit the patient in a corner."
Physical activity, especially during the early stages of the Alzheimer's, can help slow a patient's cognitive decline as well as protect their physical health, said Dawson.
It is important to recognize that Alzheimer's also impacts the family and friends of those with the condition.
"Because there is a larger aging population than in decades past, we have to be prepared to focus on inclusive education on Alzheimer's," said Denise Gammonley, a professor in the School of Social Work. "I've seen people with dementia or family members with dementia, feel excluded from society. We need to put more emphasis on including people, especially in the middle stages of the condition."
One of the biggest efforts people can take is working and speaking with those affected by the disease, particularly in the early stages, to learn their needs. It is also important to not treat the person as sick, but as an individual.
In the School of Social Work, future clinical social workers are provided many tools and opportunities, from classroom lectures to internship and field experiences to best prepare them in meeting the needs of Alzheimer's patients and their families.
"We want our students to be prepared to work with patients with Alzheimer's disease," Gammonley said. "We want to create a culture of inclusivity for the future, where those with this disease are welcomed, cared for and better understood by society."