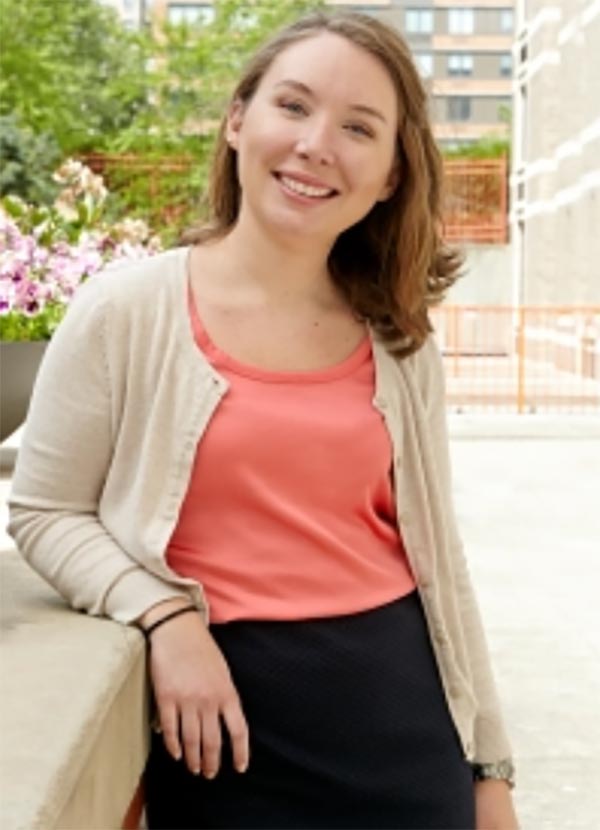 Joy Scheidell wasn't planning on a career in public health research when she set out to Florida Gulf Coast University. Her journey to a physical therapy major came to a screeching halt at the end of her sophomore year when she shifted her sights to Bachelor of Science in community health with a focus in health education. After spending time in the health department working with public health nurses to test for HIV and HCV, vaccinate against Hepatitis B and give educational presentations on STI, HIV and HCV she decided to pursue a Master of Public Health in epidemiology from the University of Florida (UF). Eventually this would lead her into a career in research and to an appointment as an assistant professor with the Department of Health Sciences at the University of Central Florida in Spring 2023.
When her mentor at UF asked her to join her in her transition to New York, Scheidell jumped at the opportunity and shifted her doctoral studies from UF to New York University (NYU). Under the guidance of her mentor, she learned more about public health and social determinants of conditions like sexually transmitted infections, HIV and other bloodborne infections.
After finishing a PhD in Epidemiology at NYU, Scheidell received an appointment as a Assistant Professor in research at the NYU Grossman School of Medicine. During this time, she served with the Bard Prison Initiative, which she describes as one of her most impactful professional experiences. The program provides a college education to people who are incarcerated in prisons in the state of New York.
"It's not even research based, even though I consider myself more of a researcher," says Scheidell. "I taught introduction to Public Health, an epidemiology course, and I taught a course on sexual and reproductive health through a public health lens." Scheidell says that the experience made her hopeful about the future of public health and only further fueled her passion in her research area.
Her doctoral dissertation, "Perceived Stress, Sexually Transmitted Infections, and Reproductive Health Among Women," was just the beginning of a career in studying complex topics within public health. Due to her experience with the criminal justice system, much of her work has centered around substance abuse and its implications on sexual and reproductive health and disparities accessing healthcare among women, people of color and other minorities. In just a few years, Scheidell already has an accomplished record of more than 40 peer-reviewed publications.
Scheidell says her attraction to researching the intersections of substance use, mental health, sexual and reproductive health stemmed from experiences in her personal life. From seeing family and friends struggle with addiction and substance abuse, to hearing secondhand stories from her sister, who is a nurse, she gained new insight in public health and the nuances that come with it. While Scheidell says she has never had an interest in working in healthcare directly, she hopes her research findings will supply healthcare providers with knowledge that results in better care for their patients.
Most of the people Scheidell worked with at the health department had master's degrees in public health and had made a career out of research. She knew she wanted to pursue research but choosing to research in a more academic setting was no accident. "There's something about being on a college campus and getting to hear people talk about their work and being a lifelong student," says Scheidell.
Scheidell says UCF's growth and diversity contributed to her decision to join the faculty, and she's excited about the opportunity to bring her research to the university's Academic Health Sciences Center. As a first-generation student, she relates to a large portion of students enrolled. "I love the flexibility and independence that comes with being a researcher, and to some extent, you get to pursue the knowledge that you think is important for the world to have. And I think that's really fun."