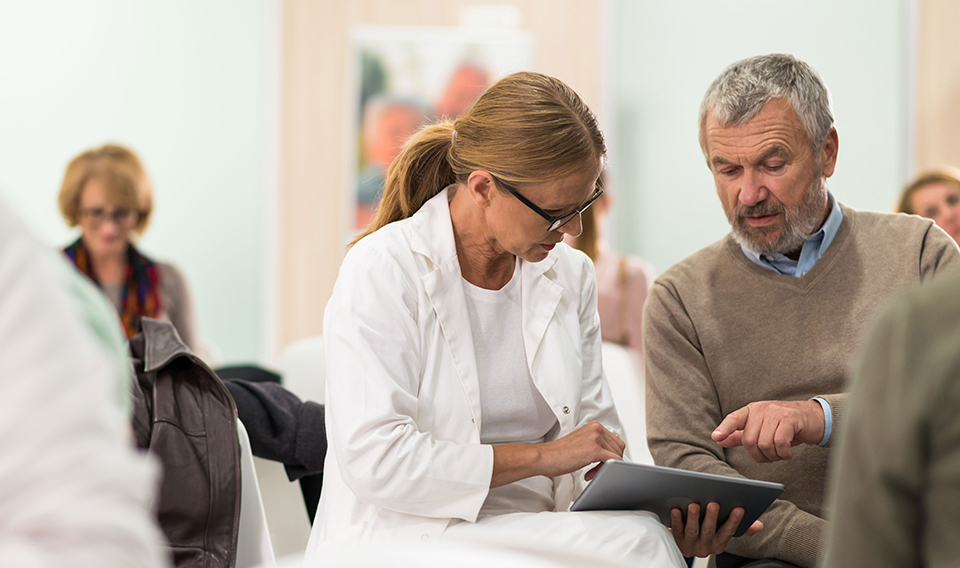 October is Health Literacy Month. Health literacy is the degree to which individuals have the capacity to obtain, process, and understand basic health information and services needed to make appropriate health decisions, according to health.gov.
The formal definition of health literacy is probably not clear to the nearly 30 million people in the United States who have below basic health literacy.
"Individuals who have below average health literacy struggle with basic tasks such as following prescriptions, following a vaccination schedule, or even following signs around a hospital," said Richard Zraick, professor and director of UCF's School of Communication Sciences and Disorders.
Zraick has authored or co-authored many research articles regarding health literacy in the field of communication sciences and disorders. It's a subject he became passionate about years ago when he noticed articles posted on a professional association's website. They were supposedly meant for clients who had been diagnosed with a speech, language or hearing problem.
Zraick said he and his colleagues discovered that the articles were written at a college-graduate reading level, instead of the recommended guideline of a fifth- or sixth-grade reading level. When he wrote to the professional association and shared his findings with them, they began the process of revising the articles to make them more readable.
The issue of health literacy is not necessarily related to an individual's education, Zraick said. He and his wife — who have multiple college degrees between them — once had difficulty interpreting some written medical instructions and had to call their physician for clarification. Zraick encouraged the office personnel to create new instructions following federal plain language guidelines.
For students who are considering a career in healthcare, Zraick has some advice:
Don't assume that the person in front of you, or their caregiver, can read at the level necessary to accurately respond to case history forms, questionnaires and other materials.
Don't be afraid to gently ask the person to let you know if they need assistance in completing the forms.
Make sure your clinical decisions are as well-informed as possible. Much of our clinical decision-making is dependent on information provided to us by patients and their caregivers.