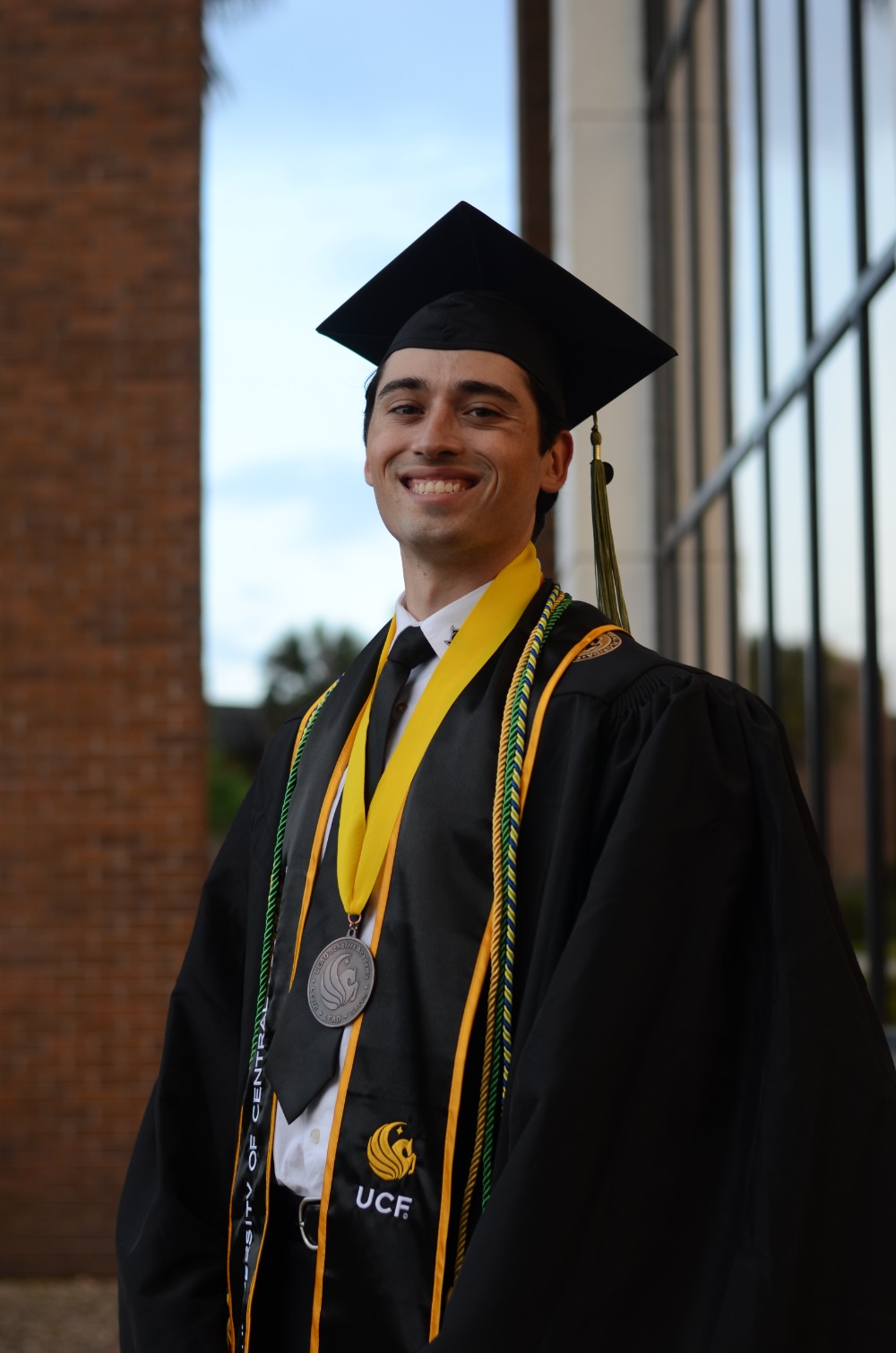 Meet Joshua Conomea. He learned about 3D retinal imaging in middle school and knew he had to make optometry his future career.   This Class of 2023 graduate plans to open a private practice with his twin sister after they both attend Nova Southeastern to become optometrists. A LEAD Scholar and top honors graduate, Conomea has not just excelled academically.  He's also been active on campus, serving with the Pre-Medical American Medical Student Association, the Pre-Optometry Association, and the Be the Match National Bone Marrow Registry, as well as playing intramural soccer and volleyball.
Joshua Conomea
Hometown: Jacksonville, Fla
Degree: Health Sciences
What will you be doing after graduation?
After graduation, I will be attending Nova Southeastern University's College of Optometry (NSUCO) in Davie, Fla. I am excited about the challenges ahead and will not be going alone! My twin sister, Rachel Conomea, will also be going to NSUCO with me to earn the same doctorate, so we will be motivating and supporting each other throughout the four-year process. At NSUCO, I will specialize in eye health, learning how to detect ocular manifestations, diagnose and treat eye disorders, and use cutting-edge technology like 3D retinal imaging to search for long-term solutions to visual conditions and diseases.
What are your long-term career plans?
Once I am an optometrist, I plan to be a practicing doctor and will continue my education in business to learn how to best establish a private practice with my twin sister, Rachel. Our hopes are to directly serve the community and work collaboratively with primary care physicians, pediatricians, and ophthalmologists to treat numerous eye disorders and undetected eye injuries. I also plan to volunteer at medical homes like Grace Medical Home and serve uninsured families who cannot access ongoing care due to cost barriers. I want to offer the highest level of healthcare to people from low-incomes and work alongside physicians of different practices to pursue this goal.
What accomplishment from your time at UCF are you most proud of?
I am most proud of earning the Top Honor Graduate distinction for Spring 2023. This award differentiates me from other Summa Cum Laude graduates for having the highest academic rank in my college through maintaining a perfect 4.0 GPA through the 170 credit hours I completed in my undergraduate career. I took more than 120 credit hours as I sought to expand my professional leadership through being a part of the LEAD Scholars Academy and taking pre-requisite courses such as Organic Chemistry II, Biochemistry, and Calculus to fulfill my graduate school requirements outside of my already rigorous classes within my major.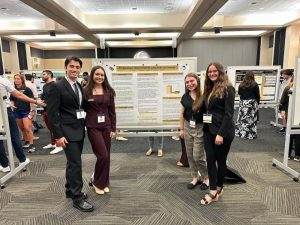 What did you love the most about your time at UCF?
I loved being able to find a good balance between classwork and community work, which allowed me to make many relationships by exploring the variety of opportunities available at UCF. I made so many memories with my fellow peers by volunteering with the LEAD Scholars Academy, assisting faculty on their research and participating in various symposiums. I maintained a healthy balance by playing intramural volleyball and soccer, utilized the Recreation and Wellness Center to maintain my fitness and participated in football games with my supportive group of friends.