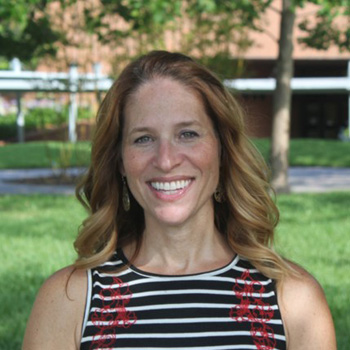 The UCF Graduate Council has awarded Erica Goldstein, a graduate assistant within the School of Kinesiology and Physical Therapy, with the Excellence in Graduate Student Teaching Award.
This award is given to student teachers based on their teaching ability and exceptional academic contribution. Goldstein teaches several courses related to sports and exercise nutrition in the Kinesiology B.S. program. She supplements her classes with experiences from her time as a clinical dietitian at the Mayo Clinic where she completed a primary rotation in oncology. She also pulls in experiences from her recent work conducting research on dietary supplementation to improve athletic performance. She is pursuing a Ph.D. in Education, within the track of Exercise Physiology at UCF.
David Fukuda, the Division Chair for the Kinesiology programs, says her dedication, commitment and excellence made her deserving of this honor.
"Erica is so passionate about sports nutrition and exercise physiology, that she motivates her students through her enthusiasm, while sharing her immense knowledge in these areas," says Fukuda. "She is very deserving of this honor, and I know she has a bright future in higher education."