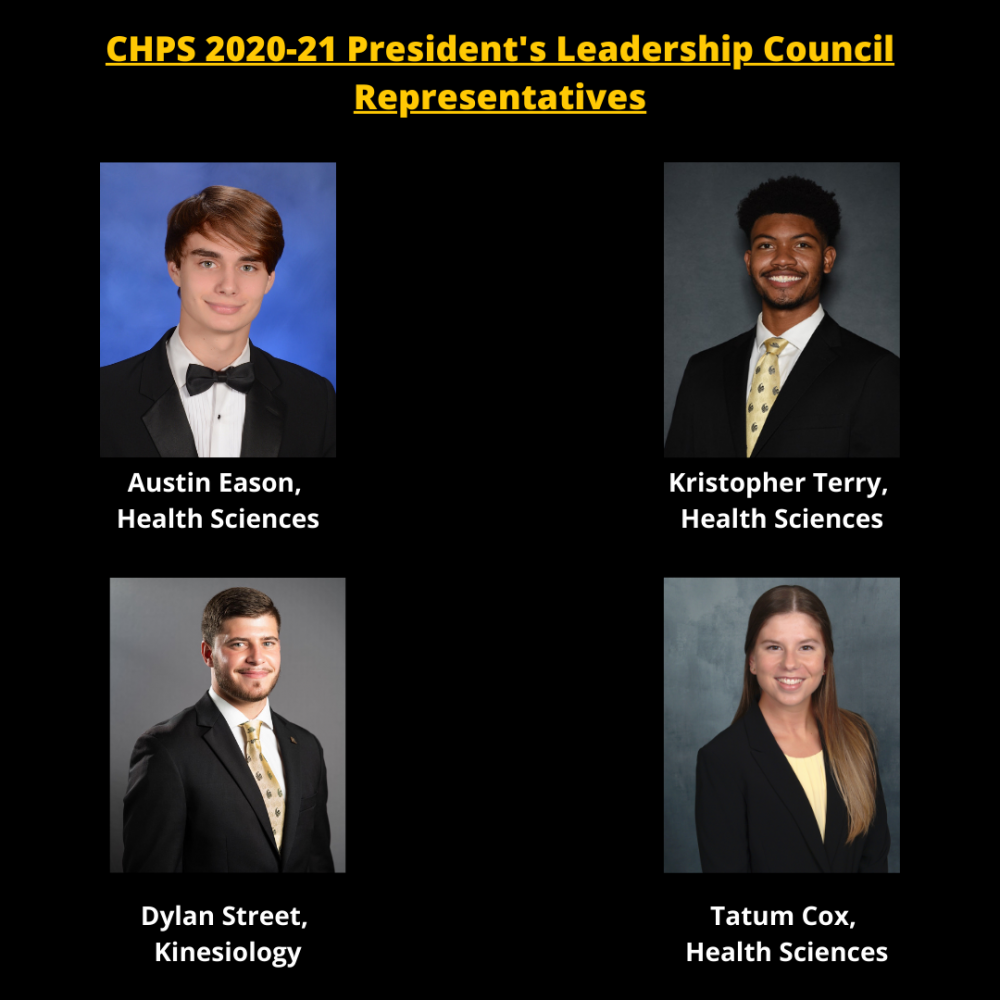 Four students from the College of Health Profession and Sciences join 31 other University of Central Florida students as members of the President's Leadership Council. The 2020-21 representatives from the College of Health Professions and Sciences include health sciences majors Austin Eason, Kristopher Terry and Tatum Cox, and kinesiology major Dylan Street.
The President's Leadership Council recognizes students across the campus who exemplify well-rounded excellence through leadership, academic achievement, extracurricular activities and service to the university and community. Members of the council serve the university by acting as a student advisory group to the president.
Hear what this role means to our students:
Eason: "Being appointed to this position is a recognition of the hard work that has been put in during my time here at UCF. Now that I have the opportunity to serve on this Council, I can give back to the university that has propelled me so far forward."
Terry: "Being on PLC is a great privilege and honor for me. To be surrounded by an amazing group of people who push you to be better, as well as the opportunity to learn from the wisdom of prominent leaders in our community is priceless!"
Cox: "Being a part of the council has shown me that each member of the UCF family has the power to create a brighter future for our university, and that even the smallest acts of kindness can go a long way."
Street: "I am honored to be a part of the President's Leadership Council and honored to serve and represent my university in this capacity."
Congratulations to these students! You are great representatives of your program and of UCF!