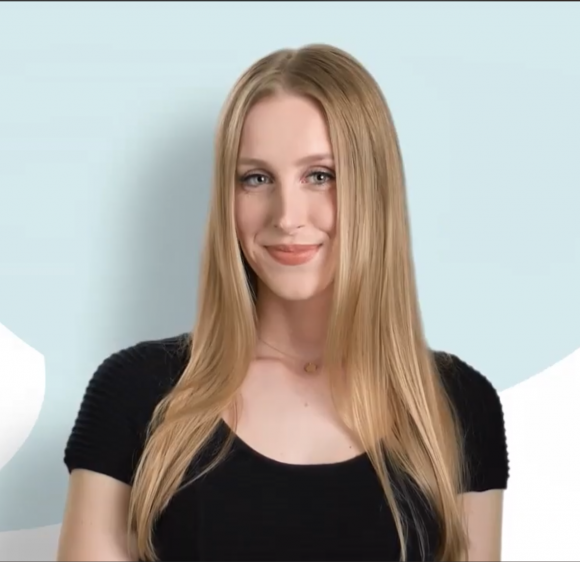 From an early age, seeds were planted in the mind and life of Athanasia Svenning '16 '18MA, leading her to the field of communication sciences and disorders. 
Her mother, a pharmacist, often spoke with her about entering the field. A family friend, who was a speech-language pathologist (SLP) shared her experiences with Svenning during their therapy sessions together to address Svenning's mild stutter and language disorder as a child in her early school years.
But it wasn't until the summer before Svenning entered high school that the seeds were watered and began to take root in her heart.  
That summer, Svenning took a trip to Greece to visit her family, where she spent a lot of time with her cousin, who has a rare diagnosis called Okamoto Syndrome, which impairs speech and language capabilities.  
During her visit, Svenning saw up-close the impact that a SLP could have on a person's life. 
"I was sitting in the speech therapy sessions with the therapist and my cousin as she learned sign language," says Svenning. "I got that one-on-one experience in terms of seeing what exactly I could do in this field." 
Svenning was so inspired by the therapy sessions that she began to help her cousin on her own, teaching her sign language just like the speech therapist. By the end of her time in Greece, Svenning's cousin was able to communicate many things through sign language. 
"My experience with her validated  that I wanted to pursue speech-language pathology and help other people find their voice," she says.  
Svenning attended the University of Central Florida and graduated in 2016 with her bachelor's degree in communication sciences and disorders. She remained at UCF for her graduate degree, learning from faculty  who had a broad range of expertise and experience. She also conducted research with Pegasus Professor Martine Vanryckeghem on stuttering. 
Her research opened the door for Svenning to travel abroad — the first CSD graduate student  to do so — to present her research internationally alongside Vanryckeghem. 
 "My graduate experience at UCF really shaped my future and was paramount in my success in my career," Svenning said. 
Following graduation in 2018, Svenning launched her career, working for three years as a SLP in the intensive care and rehabilitation unit at a Sanford hospital. In early 2021, she accepted a job working as a traveling SLP and currently works in the intensive care unit for a California hospital system. 
In 2020, Svenning was awarded the ASHA Early Career Professional Certificate, an award that recognizes SLPs under the age of 30 who have been in the profession for five years or less and have made an impact in the areas of leadership, volunteering, and/or advocacy. 
"When the award announcement email came to me, I was incredibly happy, but I was also surprised," she says. 
Svenning is thankful for her family planting the seeds in her childhood for her career, and credits UCF for helping her to blossom into a confident healthcare professional. 
"UCF did so much for me when it came to preparing me for my career and my future," she says. "Who I am today is due to the work and effort of everyone at UCF who encouraged me to go for my dreams. I am so thankful for all UCF has done for me."