UCF School of Communication Sciences and Disorders
The School of Communication Sciences and Disorders at UCF offers two undergraduate degree options: Bachelor of Arts and Bachelor of Science in Communication Sciences and Disorders. Both programs are designed to provide students with a strong liberal arts degree with a sound scientific foundation that leads to employment in a variety of entry-level careers in health and human services or to graduate study in speech-language pathology, audiology or related disciplines.
The master's degree is considered the entry level for employment in most speech-language pathology positions and for the Certificate of Clinical Competency (CCC-SLP) from the American Speech-Language-Hearing Association (ASHA). The clinical doctorate is the entry level for audiology.
The School of Communication Sciences and Disorders offers a full range of advising services, including academic and professional advisement.
Academic advisors are non-faculty, professional staff members who are knowledgeable about program requirements and university guidelines for admissions, registration, and graduation. Prior to registration for your first semester of study, the academic advisor will assist you in the academic plan of study. As you progress through your program, the academic advisor will continue to help you update your degree plan, aid in the selection of classes and advise you about graduation requirements. The advisor is available by either appointment or walk-in advising.
To make an appointment:
Email csdundergraduate@ucf.edu
Include days and times you are available. Don't forget your name, PID (UCF identification) and phone number.
Submit your request at least a few business days in advance. You will receive an email confirming your appointment.
Current students must bring to the appointment a degree audit that was PRINTED in the last seven days.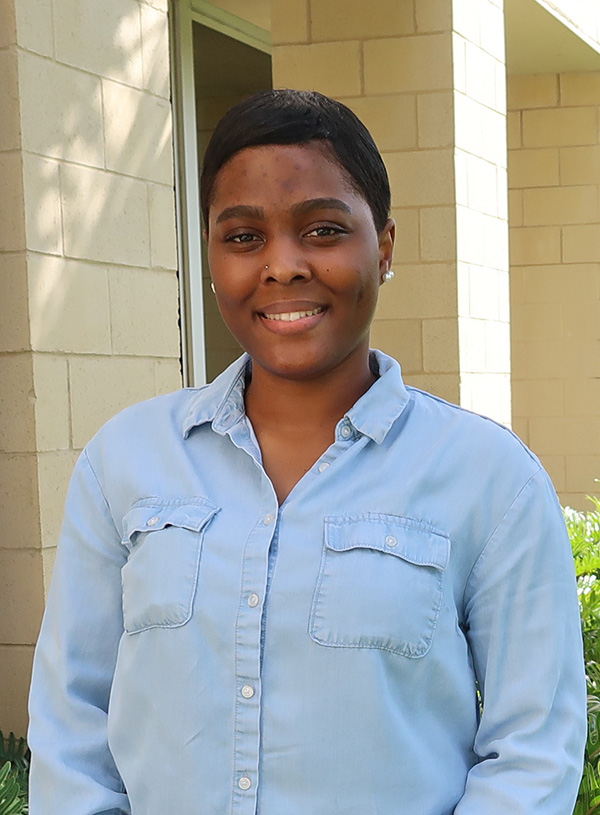 Academic Advisor I
Dean's Office
Location:
HS II
Room: 115B
Advising for all other Students
Advising is offered Monday through Friday by appointment and some days on a walk-in basis.