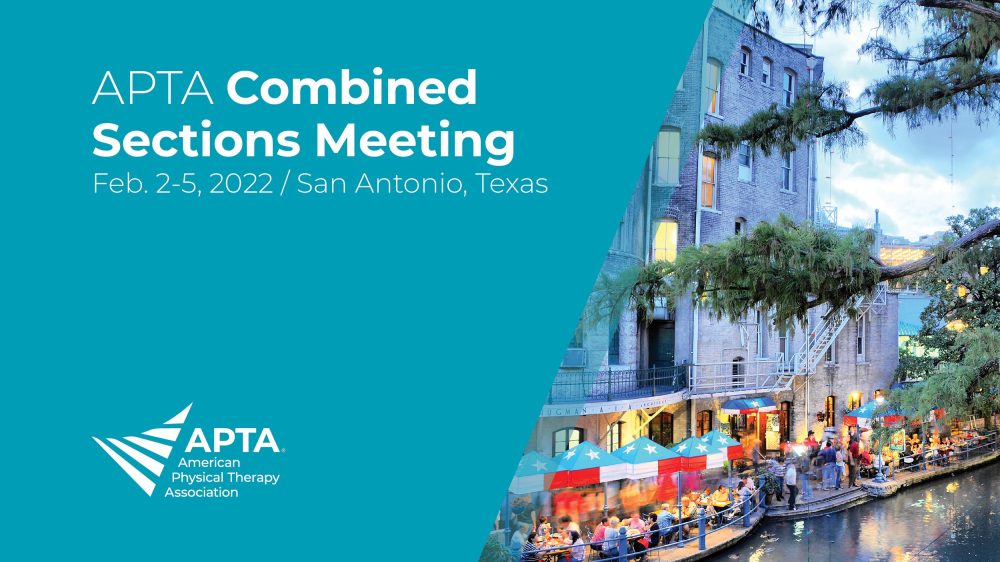 Students, alumni, and faculty members will represent the Division of Physical Therapy at the annual American Physical Therapy Association Combined Sections Meeting, which will be held February 2 – 5 in San Antonio, Texas. Here are all the UCF presentations that will take place during the conference: 
Thursday, February 3
8 a.m.– 10 a.m.  Therapists' and Students' Experiences and Views on Working with People with Dementia: A Scoping Review 
     Presenter: N. Dawson 
 1 p.m. – 3 p.m. The Role of Physical Therapy in Multisystem Inflammatory Syndrome in Children: A Case Study 
     Presenters: J. Tucker, L. Neely, U. Hammad* & J. Foody* 
 1 p.m. – 3 p.m. Effectiveness of Quadriceps Setting Exercise on Acute Post ACL Reconstruction Patients as Measured Through Tensiomyography 
     Presenters: P. Pabian, G. Armor*, J. Gaudin*, J. Kitsmiller* & M. Mousa* 
 1 p.m. – 3 p.m.  Student Confidence Levels in Acute Care Skills Following Virtual Learning 
     Presenters: M. Beato, L. Neely, P. Pabian, N. Brari**, S. Ayala**, A. Viana** 
Friday, February 4
1 p.m. – 3 p.m.  Effects of Pain Neuroscience Education on Healthcare Students' Understanding and Attitudes about Chronic Pain 
     Presenters: C. Rothschild, K. Singh*, T. Belinchak*, R. Moatts* 
1 p.m. – 3 p.m.   How Do Expectations Affect Pain Sensitivity Changes during Massage? 
     Presenter: A. Wilson 
Saturday, February 5
8 a.m. – 10 a.m.  The ABCs of Parkinsonism Plus Syndromes: LBD, MSA, PSP, NPH. Which Therapy Approach is Effective? 
     Presenter: M. Beato, N. Dawson 
 1 p.m. – 3 p.m.  Examining the Effects of Amplitude-Based Training in an Individual with Olivopontocerebellar Atrophy 
     Presenters: M. Beato, S. Viana**, V. Roach** & C. Shiley** 
*alumni 
**current student