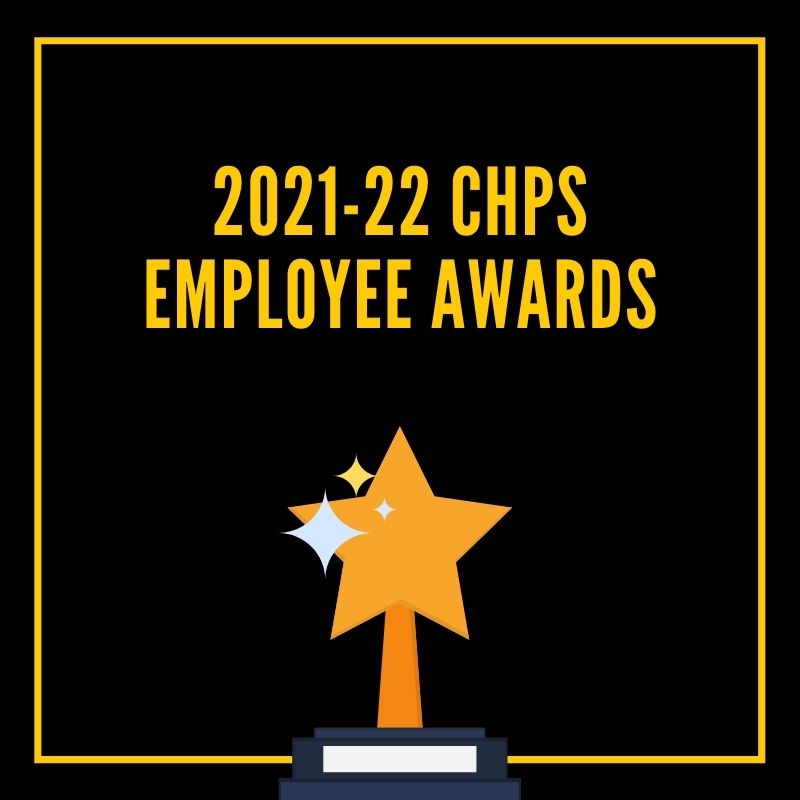 Three staff members were awarded Employee of the Year for the College of Health Professions and Sciences for the 2021-22 academic year: Melissa Lopez, Lana Gidusko and Michele Locke. The award recognizes employees exemplifying the College's core values, mission, and goals through professional endeavors. 
Congratulations to this year's awardees!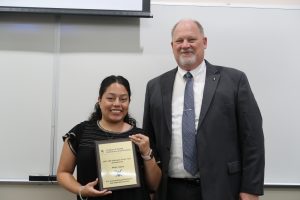 Melissa Lopez, Dean's Office: "Despite the several changes that our current office is experiencing, she continued to be collegial and respectful to all in the college. She ensures that we are all well informed of ongoing activities and meetings related to her duties."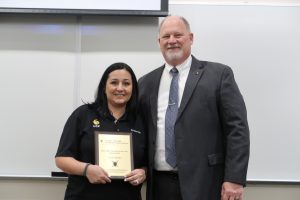 Lana Gidusko, Division of Kinesiology: "She is responsive, dependable, knowledgeable, hard-working, and our programs have benefitted from her efforts. She is committed to her career and strives to make an impact on students every day. She is the positive spirit that students feel when considering the kinesiology major. I believe she had a lot to do with our 10% growth."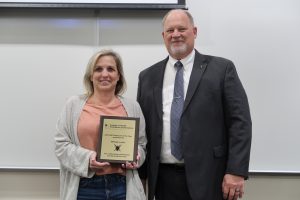 Michele Locke, Department of Health Sciences: "Exceptionally reliable, knows her job inside out, is quick to learn & adjust to operational changes & is easy going. The quality of her work is excellent & she conducts herself in a collegial and professional manner. Her organizational skills are excellent & she performs her duties with attention to high standards. She is invaluable to our unit." 
This year, four employees were also recognized as "Strategic Plan Champions" for their work and contributions to support the college's strategic plan. This year's champions are: 
Overall Strategic Plan Champion: Melissa Lopez, Dean's Office

 

Goal 2 – Elevate Teaching and Learning: Erin Rolle, Department of Health Sciences

 

Goal 3 – Deliver Pioneering Clinical Education and Practice: Liana Perez-Hernandez, School of Kinesiology and Physical Therapy

 

Goal 4 – Advance a Diverse and Inclusive Community of Excellence: Darryl Gordon, Dean's Office

 
All award winners receive a bonus of $1,000 and an award plaque.  
Congratulations to these exceptional employees!