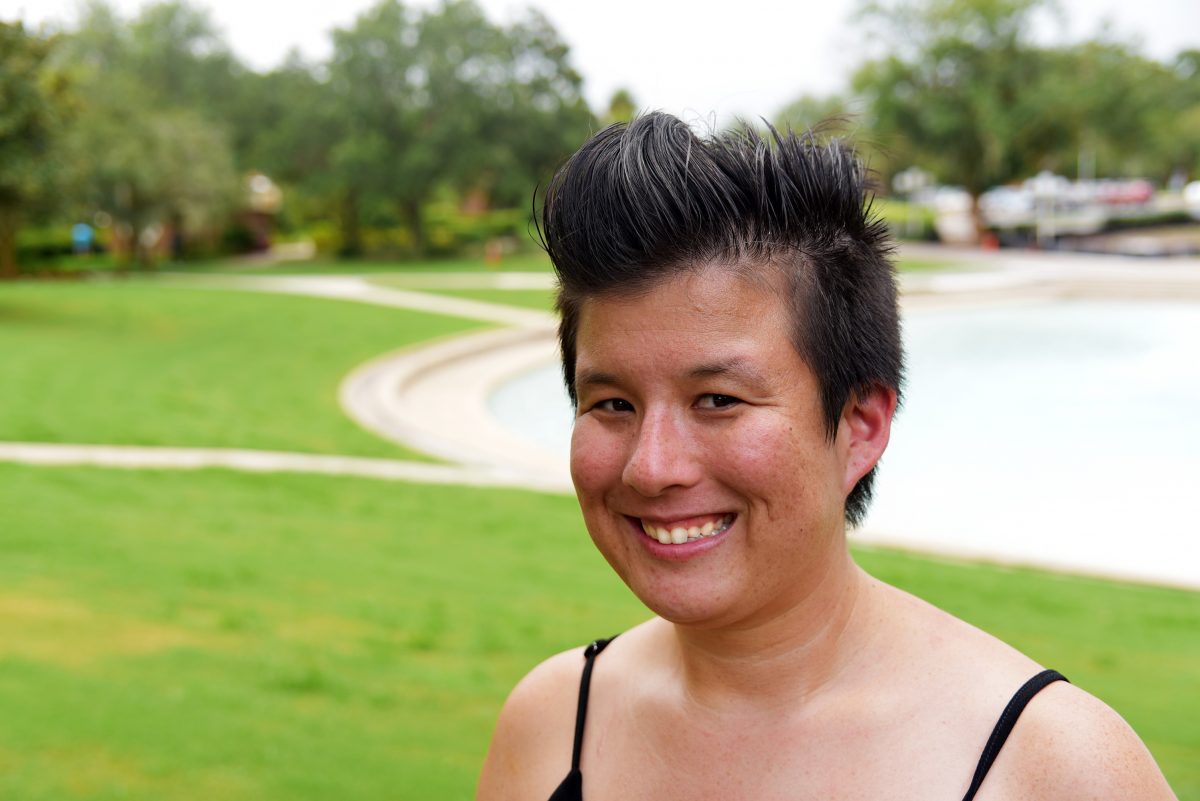 Twenty. That's the number of United States armed forces veterans who die each day by suicide. It's that number that keeps Kristen Crane '10 '12 going each day.
As a suicide prevention case manager for the Orlando VA Medical Center, Kristen loves her job of helping to care for former members of the military. In fact, said her husband, Sherman Crane '16, it has been her "lifelong goal to help safeguard veterans."
When asked about her desire to provide mental health services to our nation's heroes, Kristen spoke proudly about her late grandfather, who was a member of the First American Volunteer Group of the Chinese Air Force, who were nicknamed the Flying Tigers.
The Flying Tigers were active for only seven months, but because of their prestigious record — 50 aerial battles, no losses — the Tigers became "a heroic symbol for America when it seemed all might be lost," according to militaryhistorynow.com.
Kristen said she honors her grandfather's service by doing her very best for the men and women she counsels at the medical center.
"When I was looking at career opportunities, I wanted to work where I thought I could be the most help," Kristen said. "I see the strength that it takes for them to keep going."
Kristen received her bachelor's degree in psychology, and her master's in social work. Along the way, she also earned a certificate in behavioral forensics from the Department of Psychology.
Prior to working at the medical center, Kristen was a case manager at Florida Abolitionist, a nonprofit organization that works with victims of human trafficking. She also was a victim advocate at the Victim Service Center of Central Florida , a nonprofit organization in Orlando that provides free services to any crime survivor. There, she counseled victims of sexual assault, and victims and witnesses  of traumatic crime.
Kristen and her colleagues at the Victim Service Center were pressed into service following the Pulse nightclub tragedy in 2016. "As I saw the events unfold on the news, I got a call from my supervisor," Kristen said.
When she got to the triage area at Orlando Health, Kristen was struck by the number of clinicians, hospital staff and media personnel, as well as the many victims and their family and friends. "It was a big learning experience," Kristen said. "A lot of the people were still in shock, but they needed to know that someone was there for them."
"She's just a very warm person who genuinely cares for her clients," said Tamara Ramos '10. Ramos worked with Kristen at the Victim Service Center, and is now working in private practice in Port St. Lucie.
"Kristen was such an amazing colleague," Ramos added. "She will give you the shirt off her back and never expects anything in return. She just likes making other people happy."
The demands of working with veterans who are at risk of suicide can be grueling, Kristen acknowledged. She is grateful to have a colleague who knows exactly what she's going through.
"She is positive, friendly and light-hearted," said Kristen's co-worker, Kimberly Canella '15. The two Knights have offices side-by-side, and they check in on each other frequently. "We just pop back and forth," Canella said. "Sometimes we'll take a walk together, and just be accountable to each other."
Kristen also credits her husband, Sherman, for helping her through stressful times. "Sherman always knows when I've had a bad day," Kristen said. "He reminds me that there are veterans who do not have any other people in their support system. To know I am actually doing something and helping someone is priceless."