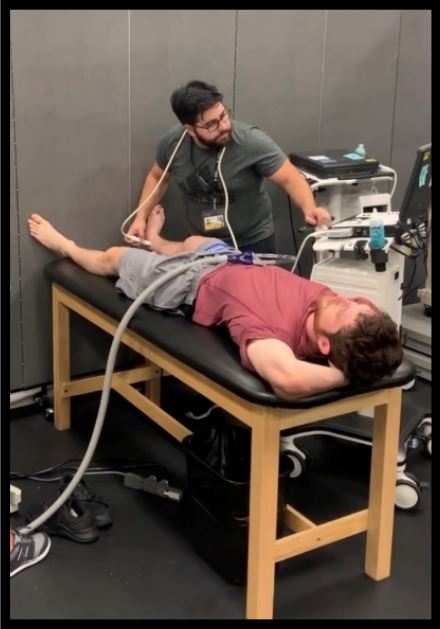 Blood flow restriction is used along with exercise to help build strength with lighter exercise loads. Typically, ultrasound devices are used to find total occlusion pressure which is the percentage at which blood flow is completely blocked off in the artery with the least amount of pressure. These devices can be expensive and not readily available. Therefore, the purpose of this study is to determine which factors influence total arterial occlusion pressure for the upper and lower body.
Inclusion Qualifications:
Men and women between the ages of 18 to 35
Are willing to come in for one visit lasting 1hr
Exclusion Qualifications:
You may not participate in this research opportunity if any of the following applies to you:
Cardiovascular, pulmonary, metabolic, muscular, and/or coronary heart disease
Currently seeking medical care for a chronic condition that could limit exercise capacity
Pregnant
Get Notified of Future Opportunities
Subscribe to our email list to be automatically notified of all future research participation opportunities as soon as they become available.
UCF IRB#: STUDY00004987
PI: Paola M. Rivera
IRB Expiration January 3, 2024
Recruitment End Date:
August 4, 2023
Location:
Education Complex
12494 University Blvd
174B
Orlando, FL 32816
Time Commitment:
Number of visits: 1
Expected time per visit: 1 hours
Point of Contact:
Paola M. Rivera
Associated Units:
Athletic Training
Kinesiology
Physical Therapy
Exercise Physiology & Rehabilitation Science

Related Research Participation Opportunities