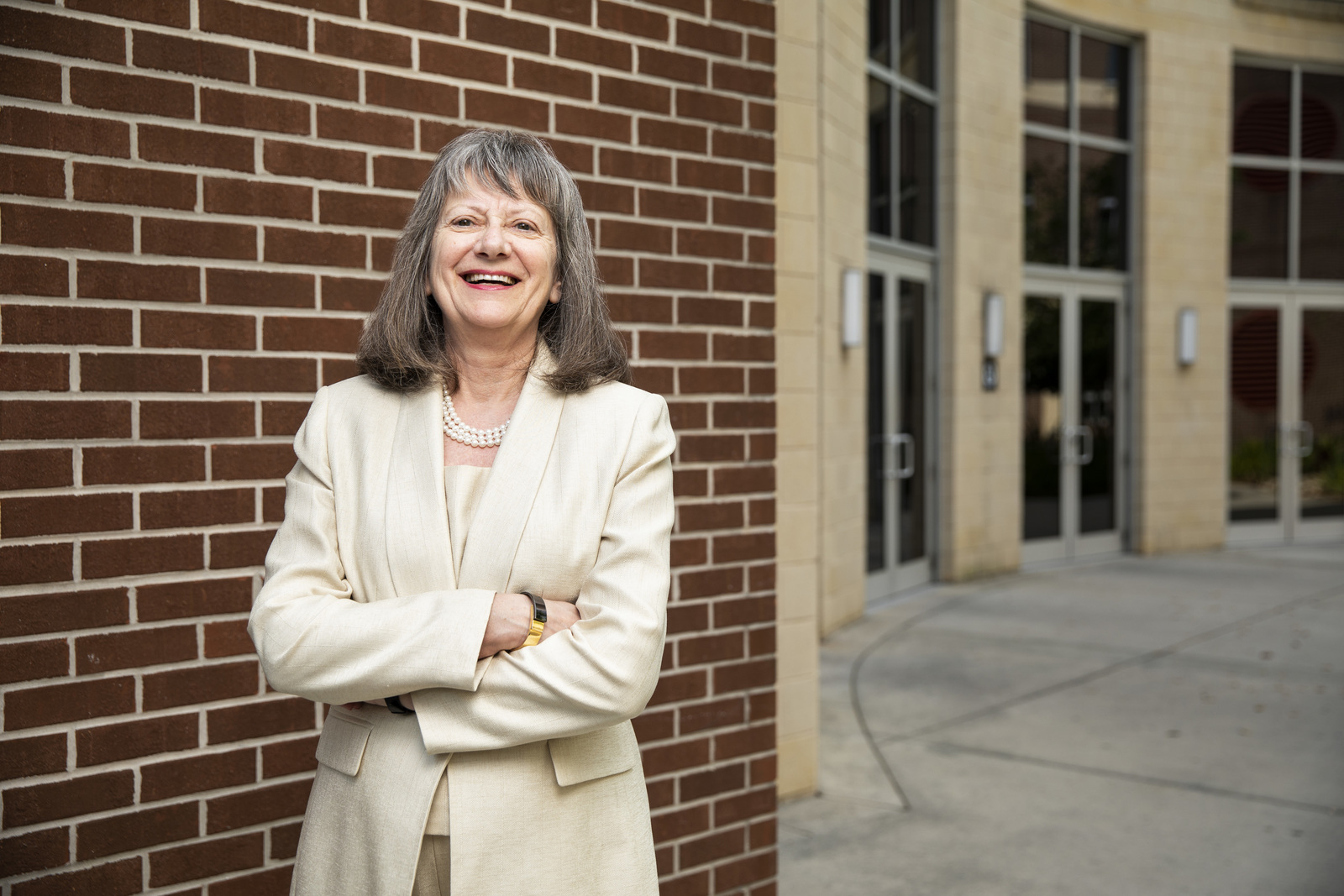 Among the faculty members celebrated at today's Founders' Day Honors Convocation is Martine Vanryckeghem, professor of communication sciences and disorders, who was honored as a Pegasus Professor.
The Pegasus Professor award is the highest academic award a professor can receive at the University of Central Florida. During an entire career at UCF, faculty who are exceptional in every area — teaching, research and service — are recognized for their work. These awards are determined by the president, and recipients receive a $5,000 stipend and a $5,000 research grant.
Vanryckeghem began her work in fluency disorders in Belgium, which has shaped her international career. A fluency disorder involves the interruption in the flow of speaking, and the most common one is stuttering. Vanryckeghem is an expert in how to diagnose and treat stuttering in children and adults.
Her research in fluency disorders has led her to co-author standardized diagnostic tests for children and adults that investigate the emotional, behavioral and cognitive effects stuttering can have on an individual. Her work has been translated, researched and published in 30 different countries.
"The tests provide an inventory and give a good idea of the different dimensions that surround the person who stutters," she says. "An individual who stutters typically thinks negatively about him or herself and will use coping mechanisms to not stutter. The tests give the clinician a good assessment of the disorder and how to treat it."
Vanryckeghem credits her late husband with a lot of her success. They met while he was in Belgium giving a workshop.
"UCF made me an all-around citizen." — Martine Vanryckeghem
"His high standards and scientific rigor served as a role model for me," she says. "I have tried to continue to lead by that model and if I can use the Pegasus mythology, he was the wind beneath my wings."
As for her students, Vanryckeghem hopes to make a small impact on their lives through academic and clinical instruction and research.
"UCF made me an all-around citizen. I don't see myself as only an academician or researcher, I see myself as a faculty team member and leader – a UCF ambassador around the world," she says.
(Adapted from 4 Honored as Pegasus Professors for Impact, Career Achievements)