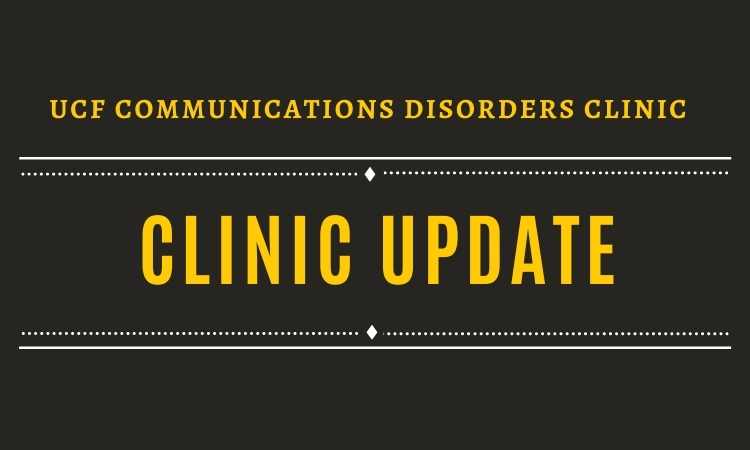 At the height of the pandemic last year, the UCF Communication Disorders Clinic transitioned to telehealth services, thanks to a national ruling from the American Speech-Language Hearing Association, the Council on Academic Accreditation, and the Council for Clinical Certification in Speech-Language Pathology.  
During that time, our faculty, staff and students demonstrated amazing resourcefulness and ingenuity to create meaningful sessions for our clients of all ages and abilities.  
"We are grateful to our clients for trusting us with their care during the pandemic," says Debra Knox, Director of the UCF Communication Disorders Clinic. "And while there are still uncertainties left in the world, we are confident in our path going forward." 
At this time, the organizations above have determined that the Communication Disorders Clinic is able to offer teletherapy until December 31, 2021. That is the date at which teletherapy will end for the services we provide. Should that date be extended, we will provide more information on this website.  
We encourage you and your family take the time to transition back to in-person services in 2022 if no extension is granted. We will support any decision you make to ensure the best outcome for you and your family.  
If you have questions, please feel free to contact Debra Knox at [email protected].