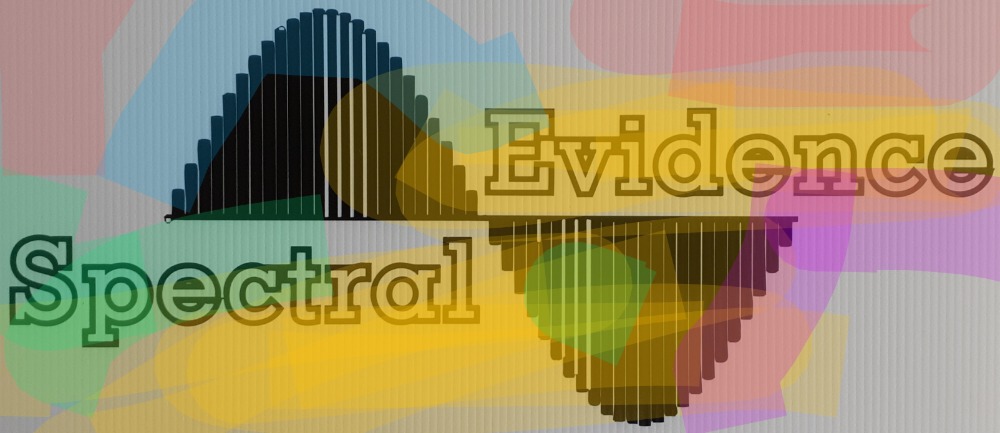 UCF Celebrates the Arts, April 5-16, 2022

"Spectral Evidence" exhibition located in Dr. Phillips Center lobby. Free to the public.
Neo-expressive and bold yet sensitive. Those are some words Gesa Barto used to describe the "Spectral Evidence" exhibition curated for UCF Celebrates the Arts from April 5-16. The exhibit is located in the Dr. Phillips Center lobby and is free to the public. The purpose of the exhibit is to demonstrate expressions by artists on the autism spectrum, who see everyday life from a different perspective and to bring awareness to the genius of their stimuli.
The artists are all connected to the Center for Autism Related Disabilities (CARD) where its consultative services include helping people who have autism spectrum disorder (ASD) through evidence-based education, guidance and resources.
"CARD's aim is help people who have autism navigate a 'neuro-typical world' and to encourage them to harness their individual strengths – be it their sense for order,their memory skills, or even a musical-, mathematical- or visual-spatial strength," said Barto, who works as an autism specialist at CARD.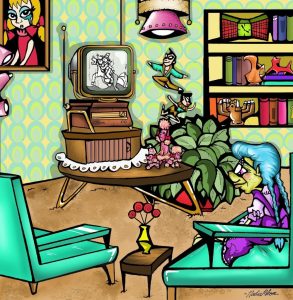 The "Spectral Evidence" exhibition is an extension of CARD's SeeMyVoice program, a partnership with Lake County Museum of Art, where students with ASD participate in sessions to express themselves through visual art. Autism at its core is a communication disorder and using art as a medium to communicate offers people who have ASD a different form of language.
"I feel like art helps me put my perspective into the most universally understood form: pictures," said Nadia Bloom '21, a recent UCF studio arts grad and one of the six artists whose work will be on display at the exhibition. "Since I have trouble communicating how I feel sometimes, I feel that visual images such as mine can organize my thoughts into a form that I can understand."
The SeeMyVoice program nurtures an artist's talent by meeting them 'where they are', meaning it provides support of existing artwork and encourages artists to explore new ideas (a common reluctancy with people who have ASD). From making a plan, to learning to work on an existing art piece, to exploring new materials and thoughts, learning to adjust ideas, and knowing when 'things are done', CARD works with students to create avenues of expression through art.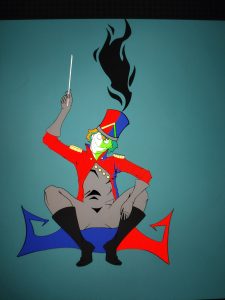 "With its seven-step curriculum, SeeMyVoice is designed to mentor the artist and give form to their visual idea. Oftentimes people who have ASD are seen as 'special.' Though they are, it is for what they do have – rather than what they do not have. Being a part of something like this heightens their feeling of who they are: themselves," said Barto.
Taking what they have learned from the program, the artists in the "Spectral Evidence" showcase will highlight unexpected perspectives while simultaneously demonstrating that art is an inclusive language that embraces an artist's ability to express themselves.
"To me, it means that I will be able to share my ideas with a large group of people who might see something new in it. My art isn't something most people see every day – although I like to play on everyday situations so it can make you think. It can make you smile and say, 'I never thought of it like that,'" said Bloom.
Access the complete UCF Celebrates the Arts schedule 
Learn more about UCF CARD