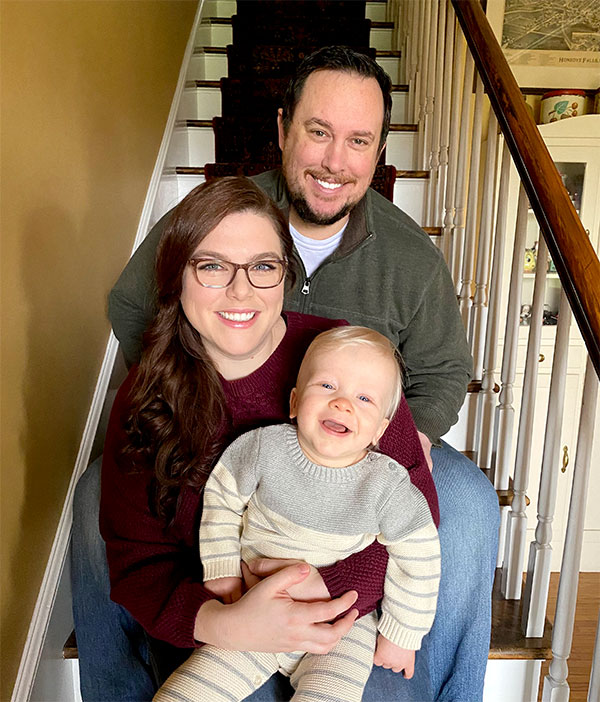 As the Web Application Developer for the College of Health Professions and Sciences, David Janosik works across the college to ensure that the most current and accurate information is available online for students, researchers and the general public. For the past 11 years, Janosik has played a key role in helping promote the college and making it more visible on the internet.  
Learn more about Janosik and his role in the college.  
How did you come into your role in the college? 
Janosik: I came to UCF after working at a local web development and online marketing company in Orlando. Working there as a lead developer gave me tremendous experience in a fast-paced environment. It was always exciting because we worked with a wide range of industries. I was able to create websites for recognizable names like Ripley's Believe it Or Not!, and NASCAR, as well e-commerce sites for collectables or apparel brands. However, turning over these projects as quickly as possible left me wanting the experience of growing with a long-term project- something that I could develop and build over time. When I saw an opportunity to do that at UCF, I jumped at it. 
 
What do you do in your current role here at CHPS? 
Janosik: The primary objective of my role is to design, develop, and maintain the CHPS website. I've created a support ticket center which helps me take care of the minor content updates that may arise from time to time, but I also build internal tools that control how information is displayed on the website. I also design and build out new landing pages or websites as we expand as a college and stive to bring more attention to our programs and the great work being done in the college. In addition to the website, I also develop tracking mechanisms so that we can see the impacts of our efforts. And when needed, I apply my expertise in graphic design and project management on special projects.  
What makes you most excited regarding the future of CHPS? 
Janosik: I feel like our college is really opening its eyes to leveraging more marketing techniques that traditional businesses typically use.  Being able to plan out the promotion of an event or special offering that our college has and then track the effectiveness of our efforts and make improvements over time is exactly the kind of work that excites me. I think that we have so much to offer our students and community and as we really hone our messages and the methods of delivery, we'll be able to see much more impact all around. 
 
What is the most satisfying aspect of your role? 
Janosik: Designing and developing new online tools for our college. The most recent example is the development of the Research Opportunities Database. It was great to work with so many people, including those across campus at the Institutional Review Board (IRB). In the end, we were able to build something that is highly functional, increases our college's ability to conduct impactful research, and is automated. It's certainly a project that I am proud of and will continue to improve as we move forward. 
 
When you are not working, what do you enjoy doing in your free time? 
Janosik: Before the pandemic, I enjoyed playing recreational sports like soccer, tennis and golf, as well as traveling to new places. But since the pandemic and the birth of my son, Nathan, my time is mostly spent at home chasing him around. He's now 18 months old and can be just a beautiful ball of pure energy sometimes. I have also really gotten into investing in  traditional stocks and crypto markets since the pandemic. I spend what free time I have learning about that topic and trying to put our money to work for us as best as I can. I'm hoping to start an Instagram account with my son in the near future and document how our family is investing in his future and once he gets older, teach him the importance of "time in the market vs timing the market."
 
What is a fun fact about you that most people may not know? 
Janosik: I can solve a traditional 3x3x Rubik's cube in under 3 minutes. It's really just math and pattern recognition, both of which I enjoy. So, it's something I set out to learn and now I do it from time to time to keep my hands busy while I think. Plus, it's a cool party trick.