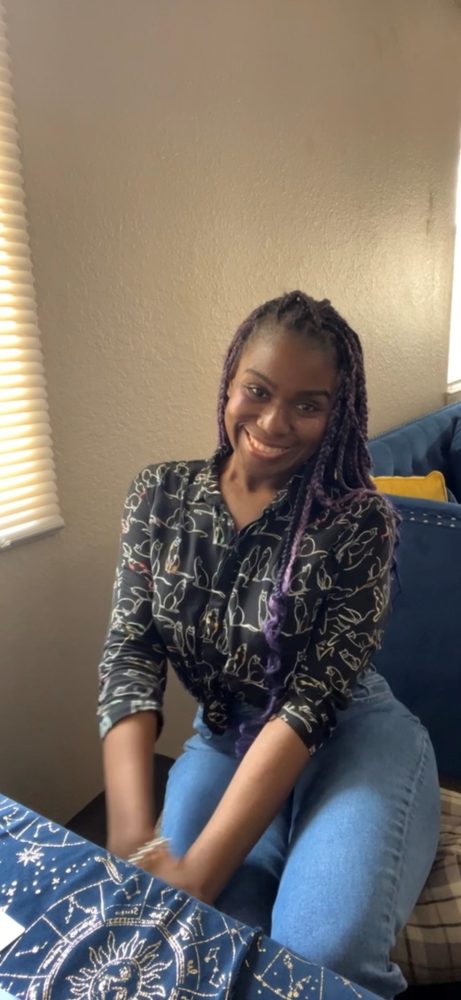 Ashley Reeves plays an integral role in the dean's office for the College of Health Professions and Sciences. As a new administrative assistant, she is crucial in providing administrative support and assisting with events and facility needs within the college. Learn more about Reeves and her role in the college.
How did you come into your role in the college?
I previously worked in higher education at Valencia College and possess a plethora of skills related to event coordination. I was searching for a position that allowed me to work with event planning and management. I felt that this role in the College of Health Professions and Sciences would be a great fit that aligned well with my professional experiences.
What do you do in your current role here at CHPS?
I provide administrative and facility needs, and event logistics and management for the college, as well as assisting with the CHPS Rehabilitation Innovation Center in Research Park.
What makes you most excited regarding the future of CHPS?
I am a very growth-oriented person, so I am excited to watch the transformation of the college. Working with CHPS during its infancy, I am eager to contribute to all of CHPS future accomplishments.
What is the most satisfying aspect of your role?
No two days are the same! I get the opportunity to wear multiple hats in this role. One day, I can be working to update the CHPS calendar with all of the new events and reservations, the next moment I am setting up a meeting or an event for the college. There is always something new and exciting to do.
When you are not working, what do you enjoy doing in your free time?
I enjoy getting out into nature and doing trail walks. When I am not doing that, I enjoy reading and understanding the psychology of people and healing better.
What is a fun fact about you that most people may not know?
I am musically inclined (singing, playing piano/keyboard and guitar). I am also a birth chart reader and energy and crystal healer. I dabble in all things metaphysical and holistic healing. My goal in life is to better understand and improve the communication between people.