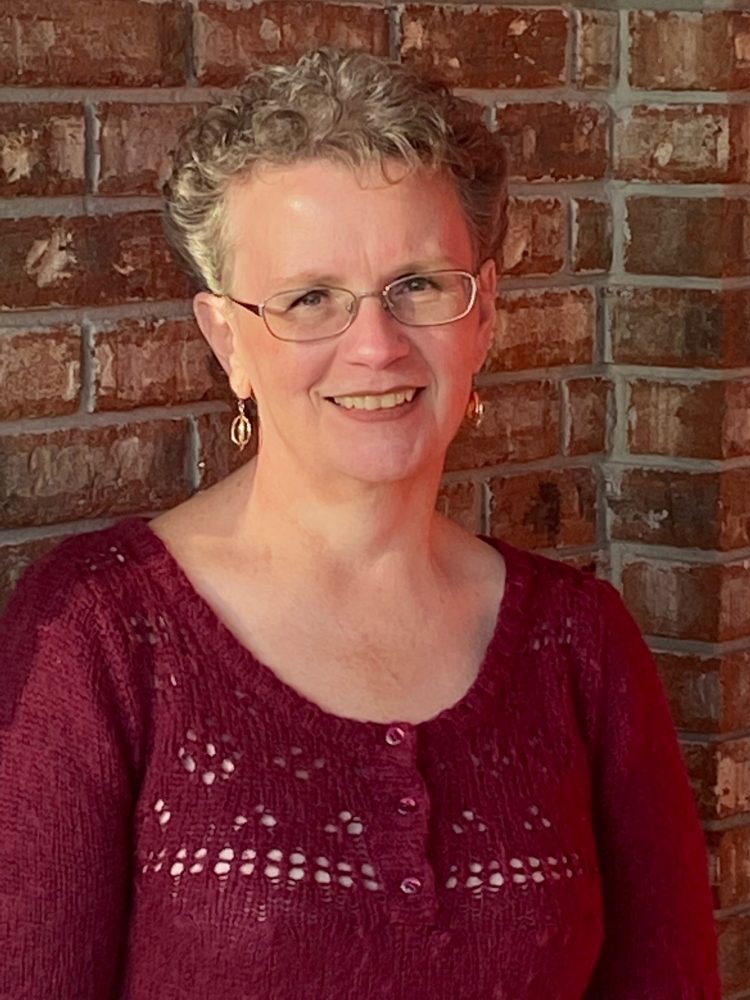 Since 2012, Amy Buford has been a staple in the School of Communication Sciences and Disorders as an undergraduate academic advisor, working with undergraduate students to ensure they are on track to graduate, while also taking full advantage of all the opportunities available to them in the College of Health Professions and Sciences and the University of Central Florida. 
Learn more about Buford and her role in the college. 
How did you come into your role in the college? 
Buford: After finishing graduate school in Buffalo, NY, my first full-time professional position took me to Florida Atlantic University, where I was a career counselor before moving to its College of Business as an academic advisor.  After marriage and a child, life moved us here to Central Florida.  I joined UCF's Academic Exploration Program office, which later was absorbed into the former office of First Year Advising and Exploration.  During that transition, our family welcomed a second child.  After working primarily with freshmen business majors in the new office, I joined Communication Sciences and Disorders in January 2012 to work with undergraduate students.   
What do you do in your current role here at CHPS? 
Buford: The school maintains an average undergraduate student enrollment of 700 students, the largest program of its kind in the U.S.  I provide students with information on the bachelor's degree programs, minors, certificates, courses, graduate program application criteria, and advice on university resources. I meet with various student populations: at-risk, readmits, transfers, prospective students, upperclassmen and the occasional freshmen.  In a large university such as UCF, it is important to foster a relationship with individual students in order to promote student success, retention, and graduation.  Each student is important. In addition to general academic advising, I represent the school at student orientations, general student meetings and presentations to other advising offices. I contribute to our unit's course scheduling and advising processes to make things move smoothly and efficiently.  
What makes you most excited regarding the future of CHPS? 
Buford: I look forward to life after the pandemic.  I am sure we will identify lessons learned over the last 18 months and how we can use that information.  The evolution of how best to serve students and the impact on our university community will be interesting! 
What is the most satisfying aspect of your role? 
Buford: Sometimes I must present students with "bad" news, but try to give this information in a way that is compassionate, yet accurate.  I don't dwell on the past, but help students focus on the future and provide steps they can take to move forward.  I provide resources the students may not be aware are available and suggest defined actions to be taken.  Although solving students' problems can be satisfying, it is far more rewarding to see them enabled with information to solve their own problems.   
When you are not working, what do you enjoy doing in your free time? 
Buford: Three years ago, my husband and I purchased a house. This moved us from Oviedo to our dream home in Deltona.  When we are not making updates to the house such as flooring and the unexpected new roof this summer, I have spent a lot of time outside gardening.  The new house also helps me store all my craft supplies, especially for cross-stitch and crochet projects.  I hope to get back to those activities soon. 
What is a fun fact about you that most people may not know? 
Buford: My undergraduate degree in college was a double major in sociology and social gerontology, preparing me to work with senior citizens. It wasn't until graduate school that I became aware of college counseling and saw this as a opportunity to work with a dynamic population. I earned my graduate degree in college counseling and student personnel and I have never turned back.