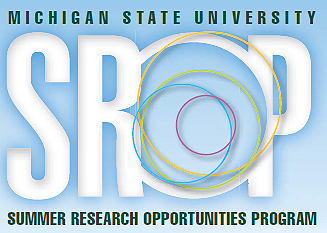 Two UCF students are heading to Michigan this summer thanks to guidance from faculty mentor Kenyatta Rivers, associate professor of communication sciences and disorders.
Undergraduates Andrea Siguenza and Bryan Perez have been accepted into Michigan State University's Summer Research Opportunities Program for 2016. The program will provide them with an intensive research experience that should give them a competitive advantage as graduate school applicants.
"The program will cover the cost of their travel to and from East Lansing, Michigan, and they will receive free room and board on the MSU campus," said Rivers. "In addition, each will receive a $4,000 stipend."
The program runs from late May through July.
Rivers has been co-mentoring Siguenza, a health science preclinical major, with Assistant Professor Michael Rovito from the Department of Health Professions. Siquenza has been assisting the two faculty members on an interdisciplinary study of the health behaviors of young adult and adolescent males.
The CSD faculty member has been mentoring biomedical sciences major Perez as well. They've been meeting regularly to discuss the undergraduate's current and future academic goals and strategies for achieving them.
Rivers nominated both Siguenza and Perez for the MSU program.