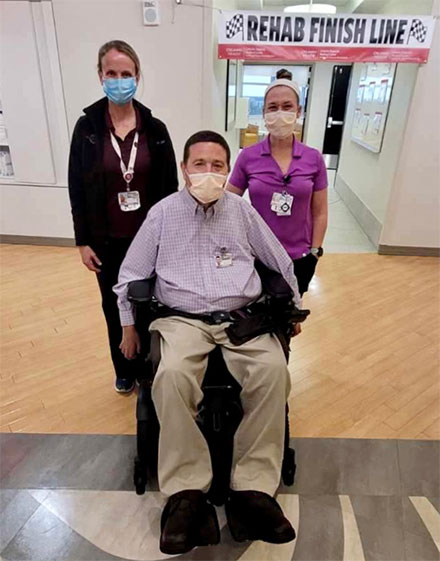 Erin Jones, UCF and Orlando Health's neurologic residency coordinator and UCF Doctor of Physical Therapy program alumni and clinical faculty, is part of two rehabilitation teams at Orlando Health that received multiple grants for the care of individuals with spinal cord injury.
The first team received a $20,000 grant from the Craig Neilsen Foundation to assist with the living expenses and medical supplies of 30 individuals with spinal cord injury in the Orlando area. The team also includes spinal cord network coordinator Bob Melia from Orlando Health.
The second team received a $16,000 grant from the Christopher Reeve Foundation to help with a free clinic run by a physical therapist specializing in wheelchair seating and mobility to prevent secondary complications from immobility. The team of spinal cord rehabilitation experts also include residency faculty and UCF DPT alumna and clinical faculty, Kristen Cezat, as well as Bob Melia, Orlando Health.