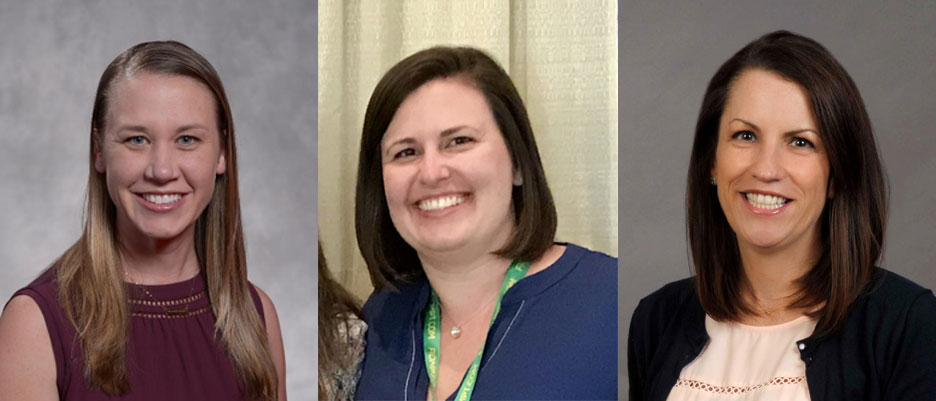 Kristen Cezat, DPT will be recognized at the 2020 Combined Sections Meeting in Denver, Colorado with the 2019 Award for Clinical Excellence by the Academy of Neurologic Physical Therapy Spinal Cord Special Interest Group for helping develop a spinal cord injury rehabilitation program at Orlando Health Rehabilitation Institute.
Christine Davidson, DPT and Nanako Barry were recognized by the Florida Physical Therapy Association for outstanding clinical collaboration between a physical therapist/ physical therapist assistant team with the 2019 Outstanding PT/PTA Team Award.  Davidson is the lead physical therapist at the Orlando Health Rehabilitation Institute neurologic outpatient department. The award was given during the 2019 FPTA Annual Conference and Assembly of Representatives at Champions Gate Resort in Davenport, Florida.
Laurie Neely, DPT, clinical assistant professor, was inducted into the Academy of Advance Item Writers by the Federation of State Boards of Physical Therapy for her contributions to the National Physical Therapy Examination. Neely was recognized by her peers during the 2019 FSBPT Annual Meeting and Delegate Assembly in Oklahoma City, Oklahoma.