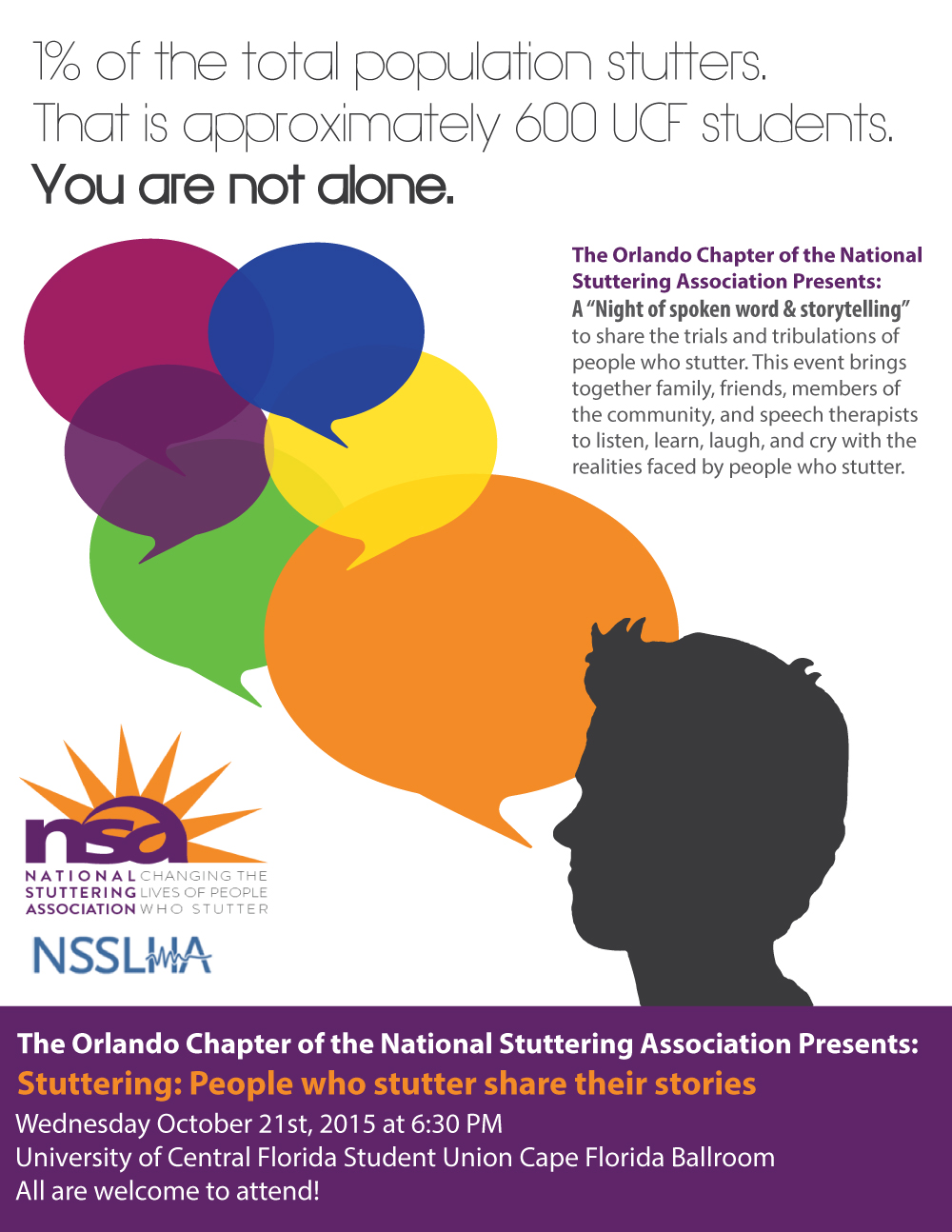 About one percent of the population stutters. Given the size of our student body, and numbers of faculty and staff, many people who stutter "live" on campus. — Professor Martine Vanryckeghem
Members of the campus community are invited to "Stuttering: People Who Stutter Share Their Stories," an Oct. 21 event in the Student Union. Individuals who stutter will share their trials and tribulations to raise awareness of stuttering on campus.
The Orlando Chapter of the National Stuttering Association will hold the event under the leadership of its chair, Martine Vanryckeghem, professor of communication sciences and disorders and a Board Certified Specialist in Fluency who oversees the Fluency Clinic within the Communication Disorders Clinic.
Students from the UCF Chapter of the National Student Speech Language Hearing Association will assist at the event.