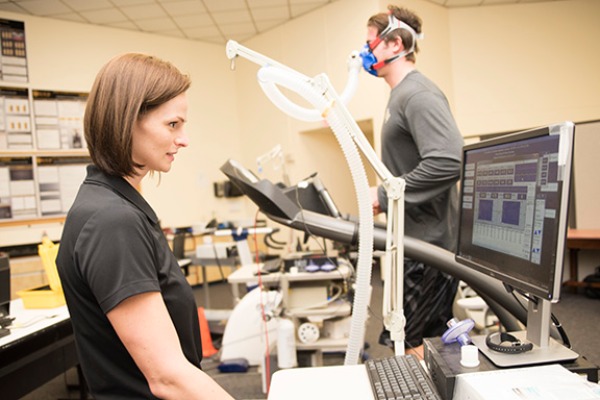 A new student organization is providing graduate students in kinesiology with the extracurricular experiences and career preparedness that helps them launch successful careers in the field.  
Paola Rivera, a current kinesiology Ph.D. student, wanted to connect with her fellow kinesiology graduate students, but there was no club or organization that allowed her the opportunity. 
So she decided to start the Kinesiology Graduate Student Association, which will host its first meeting March 21 at 6:30 p.m in room TA102. 
"I feel like the kinesiology graduate students are scattered," Rivera said. "There isn't really a strong graduate community. This organization will help bring these students together." 
One of the main objectives for the new organization is to help broaden graduate students' horizons and learn about the career possibilities that come with an advanced degree in kinesiology, physical therapy and athletic training. She also hopes that students who have an interest in doing research can learn how to get started, collaborate more on research that has synergies, and raise the presence of UCF grad students presenting at national conferences and contributing to research publications.  
"I think a lot of students feel pigeon-holed in this field and don't know all their options available to them," she said. "This club can help expose them to more." 
While the club is focused on bringing kinesiology graduate students together, students in any major who are interested in exercise science are welcome to attend, both at the undergraduate and graduate level. 
For more information about the club, contact Rivera at [email protected].