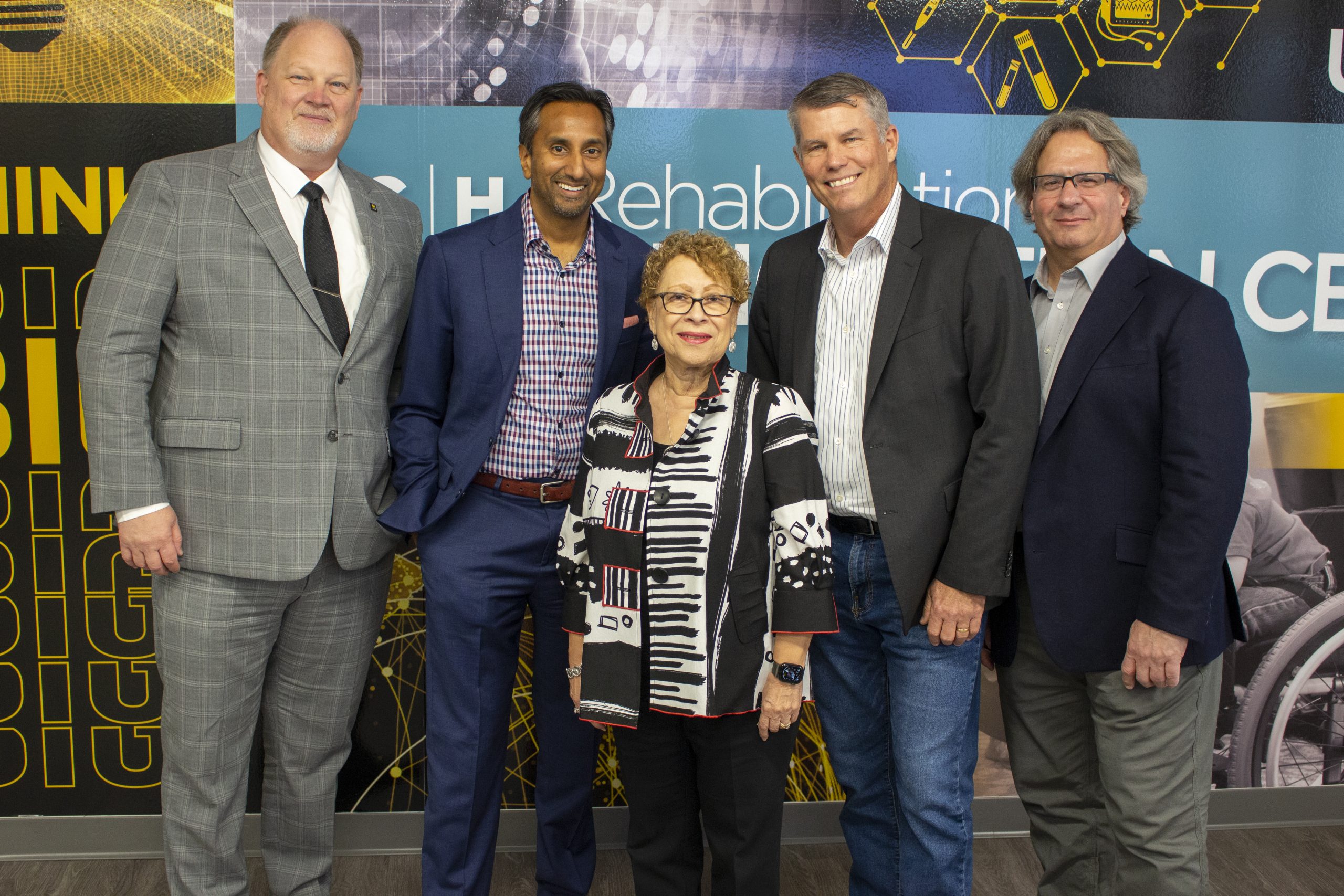 College of Health Professions and Sciences founding Dean Christopher Ingersoll has launched a new Dean's Advocacy Board designed to help expand the college's partnerships and cultivate additional strategic connections in the Central Florida community and beyond. The five-member founding board, which convened for their inaugural meeting on March 2, is comprised of alumni, distinguished academicians and business and community leaders.
"This is a group of accomplished professionals and visionaries and I'm very grateful they are sharing their time and talents with us," says Ingersoll. "Their support and assistance will be essential as we continue to elevate our national reputation and find innovative ways to grow and strengthen our academic programs, clinical services, research and student success initiatives."
The founding board members include:
Manish Hirapara '98
Hirapara is the CEO of PeakActivity, a technology and digital consultancy that helps enterprises achieve long-term, scalable growth. Hirapara previously oversaw e-commerce strategy and implementation for a large global online retailer. He is a board member with UCF Alumni and holds a BSBA in management from UCF.
Ana M. León
Ana León is a professor emerita with the School of Social Work at the College of Health Professions and Sciences. She retired from UCF in 2021 after more than 27 years as an administrator and educator. A nationally recognized expert on child mental health, León holds a Ph.D. from New York University and is a licensed clinical social worker.
Tom Messina '84
Messina was most recently CEO of Focus Forward Skilled Care which provides individualized, in-home care for medically fragile infants and children throughout the Central Florida region. He previously served for more than 20 years at UCF, first as the executive director of the UCF Alumni Association and later as associate vice president of Alumni Affairs. He holds a BSBA in management from UCF.
Rob Nemes '89
Nemes serves as the head of corporate accounts for EMD Serono, a biopharmaceutical company that specializes in therapies for infertility, multiple sclerosis and cancer. His career also includes more than 25 years in the pharmaceutical industry, including executive roles with Syneos Health and Wyeth Pharmaceuticals. Nemes has bachelor's degrees in psychology and business administration from UCF.
Rob Truckenmiller '00, '05MBA
Truckenmiller currently serves as vice president and head of U.S. market access for GSK, a global biopharmaceutical company that makes vaccines and specialty medicines to prevent and treat disease. He has 20 years of experience in the pharmaceutical manufacturing industry including leadership positions at EMD Serono, UCB and Johnson & Johnson. Truckenmiller received his bachelor's in marketing and his MBA from UCF.
In addition to assisting in securing financial support, the board will explore ways to maximize volunteer involvement and participate in the college's ongoing strategic planning.
The Advocacy Board will meet quarterly, and members will serve three-year terms. Plans are in place to grow the board to at least 12 members.