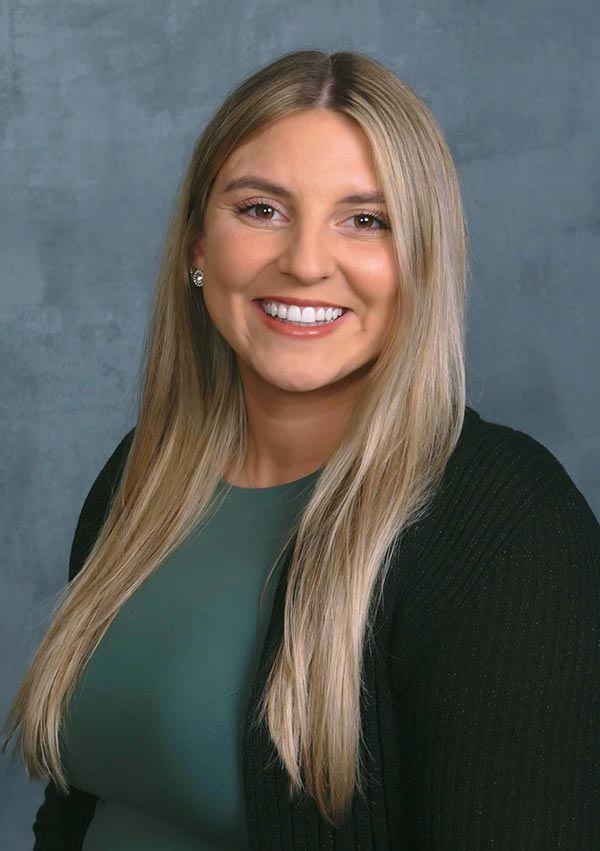 Sarah Kollas is the newest resident of the University of Central Florida and Orlando Health Neurologic Residency Program. Kollas is the sixth resident in the highly successful program, which is designed to prepare residents in the advanced practice of neurologic physical therapy by further developing their clinical skills. The program provides a pathway for residents to meet minimum eligibility requirements to apply for the neurologic board specialty examination and become a board-certified specialist in neurologic physical therapy.
Kollas is serving her residency at the Orlando Regional Medical Center Institute for Advance Rehabilitation where she treats patients with spinal cord, stroke and brain injuries.
The UCF and Orlando Health Neurologic Residency Program first began in 2017 and has a 100 percent graduation rate. All program residents who applied for the board specialty examination have achieved a 100 percent first-attempt pass rate, and all of the residents have secured employment with Orlando Health.
Tell us about yourself and your academic history.
I graduated from Hampton University in 2019 with my bachelor's degree in kinesiology after attending for four years and playing softball as a Division I student-athlete. I decided to attend graduate school a bit closer to home, having lived more than 12 hours from home for so long, so I went to the University of South Florida to earn my DPT, which I completed in August of 2022. In my free time, I like to spend time with family and friends, stay active and workout, attend sporting events, read and travel in search of the best foodie spots.
What are your research interests and passions?
I pushed myself in school since a young age, thanks to my parents who are both doctors and my older brother who always set the bar high in terms of GPA. For as long I can remember, I have desired to work in healthcare and wanted to do so with an open mind, a heart of giving, and a knowledge base wide enough to make a sincere difference in the lives of the patients I encountered. My passion for people has caused me to break down my own boundaries and acknowledge the existence of health inequities that require repair for patients to reach their full potential. In terms of research, I have a broad range of interests, but all eventually comes back to the end goal of wanting to aid in the return to functional independence, increase their quality of life, and decrease the number of barriers that lie between neurologic patients and independence in the day-to-day activities we all love and enjoy. I aspire to one day create a bridge between discharge from physical therapy and the commencement of an active life in a safe, adaptive, holistic way.
Why did you choose neurology and the UCF & Orlando Health Neurologic Residency?
It is astonishing that one, single organ is in control of every component of our being and all the things our body is capable of. The brain does it all. The "how" has always driven me. How does the brain communicate with the rest of the body? How can we train it to maximize its potential? How can we utilize neuroplasticity to overcome impairments and make new connections to live life to its fullest? How will I be able to aid patients with neurologic conditions recover function? Neuro also hits close to home as my godbrother has spina bifida and my aunt has Parkinson's disease. They both have been extremely influential in my love for researching and trying different ways to help the brain and body adapt to its own deficiencies.
I chose this residency for a variety of reasons, the first of which is that Orlando Health has always been home. I grew up in Orlando Health hospitals, and getting to work for the company that, at one time or another, each member of my family has been employed by is a pretty cool thing (plus I occasionally get to have lunch with my dad who works at the cancer center). More than that, Orlando Health has always been rehabilitation centered and focused on bettering the lives of patients in a way that attempts to send people home with the greatest chances for the highest quality of living possible. This program in particular provides a paramount level of mentorship, academia, clinical experience and excellence that I would be hard pressed to find elsewhere. Everyone who is part of the program has an expertise and passion unlike I've ever encountered, and to be surrounded by individuals with such drive cultivates an environment I will get to flourish in. Iron sharpens iron and I am so grateful to have the opportunity to grow here, both as an individual and as a clinician.
What experiences are you looking forward to in the Residency Program?
There are so many things I am excited to experience. I will be learning from the best group of clinicians and educators, absorbing as much knowledge about neurologic conditions as I can from my mentors and co-workers alike. I'll be participating in support groups with various populations within the neuro-specific diagnoses and getting involved in the community that I was raised, but in a new way. I'll be working in multiple settings and furthering my understanding of the continuum of care in a hospital system with advanced technologies, a level one trauma center, and clinicians who strive to provide the best, evidence-based care available. Since the residency is associated with UCF and their DPT program, I will be teaching students whose shoes I wore just recently, providing knowledge I've acquired along my journey and being another resource for them. The most meaningful component of these experiences will be the opportunity to make a difference in the lives of individuals who are experiencing some of the most difficult times in their lives, providing compassion and positivity and motivation as needed to overcome. At the end of the residency, I want to reflect back on these experiences and see how pivotal they were for my advancement as a physical therapist and human-being.