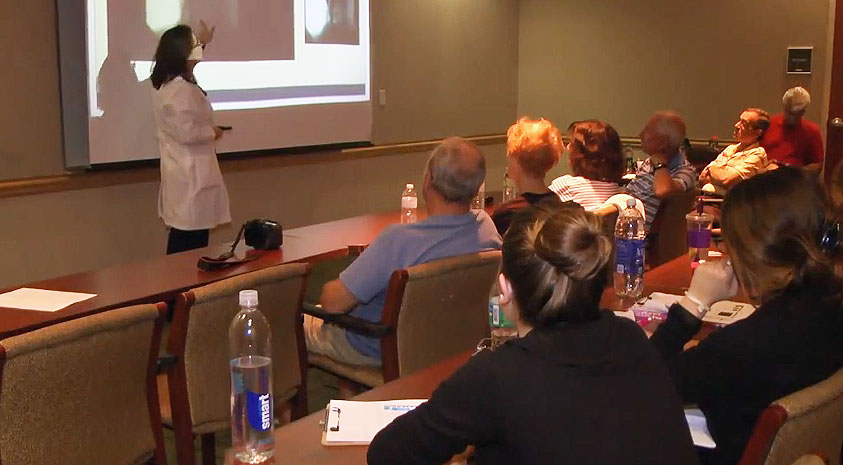 A laryngectomy support group named the New Voice Club of Orlando provides patients who have undergone laryngectomies with a chance to connect and share their experiences as cancer survivors. Club members meet once a month at Orlando Health's UFHealth Cancer Center, where speech-language pathologist and UCF Adjunct Instructor Linda Stachowiak leads the meeting.
The club recently welcomed UCF communication sciences and disorders graduate students to observe a session to help educate them about the role of speech therapy in the lives of head and neck cancer survivors. The experience helped students see first-hand the impact of head and neck cancer and hear directly from patients who have undergone a laryngectomy.
Knightly News reporter Melissa Murray recently reported on the experience.